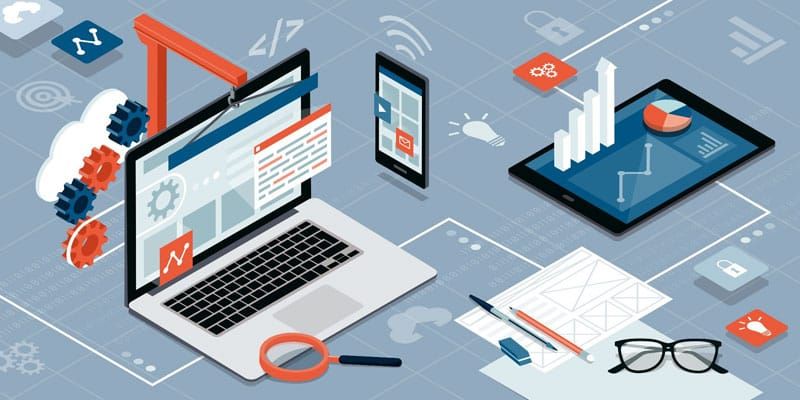 While many of us still recall old-fashioned appraisal approaches (i.e. paperwork), over the last decade digital technologies, have been incorporated extensively into the recruiting and selection processes. It is also clear that the areas of IO Psychology and evaluation will continue to evolve rapidly from research done in artificial intelligence, Big Data Analysis, and Machine. Such changes will possibly not only be motivated by strategies but also by new generations that are joining the world of work, who are shifting expectations.
It is necessary to have the right of recruitment. Both parties can have the right relationship and the significance of recruiters and human resources experts is not lost. The task to Post Jobs and reach talented candidates is easier and new challenges are provided with connectivity tools like the internet and mobile applications. Striking this match is today an intricate process that requires a consistent relationship with potential talents, both active and passive.
Digital World :
Surveys around the world show that a growing number of people have spent their time online. In reality, it is no longer just science fictive writers who speak of the complete convergence of online life and offline. Such developments have a real influence on the recruiting and selection of organizations. According to recent studies, the percentage of multinational businesses still using offline methods such as paper and pen selection is near zero. Potential employers are rapidly digitally integrated, with 82% of career searches now carried out on a mobile computer (usually a smartphone)
Trends :
A digital platform conducted recent surveys on the selection and hiring strategies with 4000 organizations around the globe.
The four main potential recruiting patterns were :
Unique recruiter profile -
Skilled career networking offers a unique opportunity to create an online profile page, in particular for recruiters, to share relevant news and knowledge about the company with potential candidates. You will include a concise overview of your professional areas and functions; your experience; past accomplishments awards. They are designed with features that empower you, display and evaluate your followers, and to increase interaction with job seekers and to include a dashboard that summarizes all your activities to ensure you are up to date.
Image -
For job-seekers, you can make your business the desired name. Make sure that you continue to connect with them through business news – the way you turn your dream, any shifts in management, industry recognitions, and awards. Recruiter interfaces are equipped with an alert wall where all of the news can be updated immediately and exchanged. This keeps followers loyal and educated about your business and builds a specific brand identity among seekers.
Leveraging your network -
You can now share job opportunities with a more focused and important public through your network. From your profile, you can post free job postings and manage and distribute them within your network. It is also possible to edit, review, and manage content. For instant recognition with work seekers, you can also attach a unique signature to your job posts. The intelligent features of the cellular application will notify jobseekers of the most appropriate postings by matching job posts with their career level.
Smart searches -
An insightful browsing experience that can easily sort, list, and apply an e-mail or even text messages to prospective applicants. You can automate your searches for a stronger, faster talent, with the scope and personal touch of your network, combined with the intelligent capabilities and immediate access to the mobile app!
(Read also : 7 Essential Tips for Recruiters to Post a Job Efficiently )
Final Words :
Based on the above-mentioned digitalized change, many companies are now using the hiring process to introduce their products and inform prospective workers about real job situations and environments. The best way to use technology in this respect is maybe to make recruiting more effective, pick better, and get better talent by professionals. Yet we must rely on best practice and scientific integrity in making informed talent decisions.