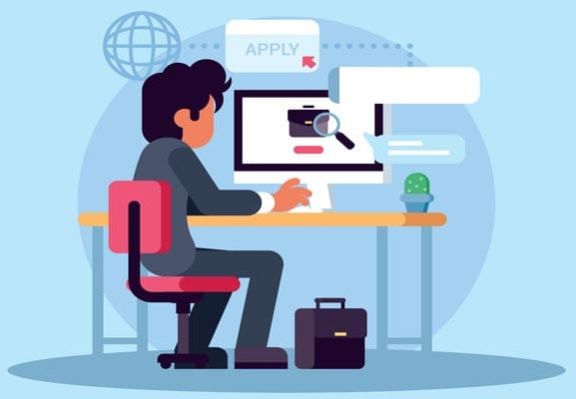 When you look at the joblessness data today, you will find that there is no scarcity of people who would be willing to fill your company vacancies. All successful companies know that enticing and retaining talent is a difficult task. And so they invest in the recruitment process.
If you're looking to fill vacancies in any field like health sector or information technology, it does not mean that you'll have an more straightforward time as an employer. You need to post a job online, which tends to be the foremost step in the recruitment process. If published in the right way, it could drag an ocean of talent to your organization.
Placementindia.com is one of the most trustworthy and competent platforms providing keen recruiters with the most natural way of posting a job. To get a better and instantaneous response, being a reputed recruiter, a company needs to post a job after following specific guidelines.
Job postings at placementindia.com are subjected to the manual approval process. Thus it is advised to the recruiters post a job with candid anticipations and necessities.
Here are some tips to follow if you want your job posting to be valid and get approved quickly.
1. Don't forget to use an email Id and mobile no. for the job posting login : Email IDs are not just a mode to contact but a vital indicator of authenticity. This helps us to filter spam jobs to reliable ones and ensure overall quality. Thus, make sure you always use your email id with company domain only.
2. Mention designation precisely for the job : Designations play a vital role in pitching the perfect employee for your company. Keep them simple and easy to grab by any job seeker, whether fresher or experienced. It will help a proper candidate grasp on your job posting among hundreds of posts there.
3. Eligibility standards should match up with the profession : Irrelevant criteria mention with a job role seems to be blaring. For instance, for a job post of a Manager, an experience criterion of 0-1 year is weird. Similarly, for a job post of an accountant, B-tech qualification for eligibility is something absurd. Placement India analyzes every post accurately before approving it.
4. Use skillsets suggested by the system : At Placementindia.com, you will come across with a suggestive complete pre-listed set of skills. When you are up to post a job at our platform, seek the assistance of that indicative list. This will help the system tag your job posting to conforming standard skillsets to reach contenders and acquire highly appropriate responses.
6. Keep job details clear and candid. : This will make your job posting more effective and easy to pitch. A crystal clear description helps understand a candidate and decide whether he/she fits the job role or not. In this way, you can save much time which you will have to spend on picking up the best amongst the irrelevant applications.
7. Don't forget to mention CTC properly : Salary package is the prominent allurement for any candidate which they want to know at first sight. Most of the recruiters usually make a mistake while posting a job. Like you have to mention CTC as 6 Lac/annum and not 6 Lacs/month. This can raise an illogical confusion. Also, we at placementindia.com will not approve such a blaring mistake. Hence, it would help if careful regarding CTC package you have decided for any particular post.
8. Specify company details in the dedicated section : While mentioning details of your company like name, logo, description, contact info, website URL in a specified section, you can increase the sense of trust in the candidates. An exclusive company detail section is provided for a recruiter to post a job. It is actually the ideal field to highlight your organization's achievements briefly and motivate candidates to apply on your job post.
(Read also : Tips For Job Posting On Job Portals )
The details should not be entered in any other irrelevant space. It will, therefore, force the post-approval team to put the job post on hold.
Consider all these points properly and post a job satisfactorily to get approval quickly with us.