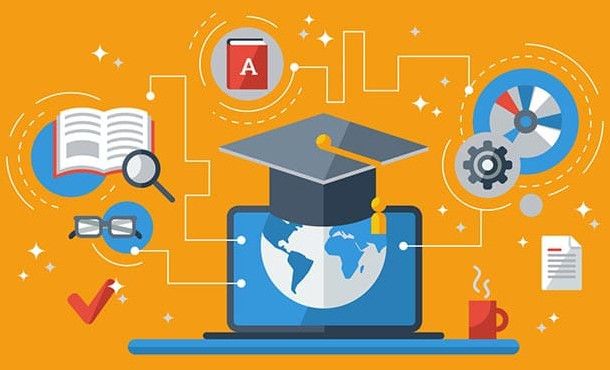 Computer science has always remained the favorite subject of the science stream students especially for them who are into pursuing B.Tech or BE courses. In fact, computer science can be studied as a part of B.Sc. degree course or BCA course too. A graduation or post-graduation in this subject can open up a plethora of career opportunities for the degree-holder. In India only there are more than 10000 institutions and engineering colleges which are offering computer science courses to millions of students. What is the basic reason behind huge level of admiration after the course?
They key reason must be the opportunities for a wide range of exciting and attractive computer science jobs opened up at once after the course is over! Today, the entire world is escalating business depending on cutting-edge CS solutions. So the demands for this qualification student have surged high in the last few decades not only in India but across the globe.
Do you have a Computer Science degree? Wondering for which path to choose?
Here are a few best of career options for the fresh graduates.
1. Software engineer :
Software engineers design the website, develop codes, test the codes and maintain software performance using several technologies. They deal with real-life problems and solutions.

2. Application developer :
The world of IT is not limited within desktop computers only. These days people are using laptops, palmtops, tablets, smartphones, smart watches, etc. to manage their everyday jobs. Therefore application development is on demand.

3. IT consultant :
An IT consultant works with client partnerships. He plays the role of an advisor in designing, planning, installing and using IT systems for the clients' to meet any desired business objectives and improve the efficiency of the systems.

4. Cyber security consultant :
Cyber security is a crucial thing in today's technological world. After finishing graduation with computer science, you can specialize with cyber security to work as a specialist of information security. This job direction may include the role of an ethical hacker, who deliberately tries to hack the network of his client to verify existence of any such possibilities.

5. Information systems manager :
The role of an information systems manager is quite similar to that of an IT consultant. This is one of the full time Computer Science Jobs that require a secure and attentive operation with the computer systems of the company.

6. Database administrator :
DBA is the job role that is responsible for accurate and secure use, development and maintenance of database system performance and security. You need to handle the entire operations on the DBMS (database management system).
7. Multimedia programmer :
This job role is responsible for creating and designing several multimedia products. Developing several multimedia features such as graphics, sound, text, digital photography, video, animation and 2D/ 3D modeling, requires creative as well as technical skills.
8. Systems analyst :
System analysts design and develop new and improvised IT solutions to integrate new software features to the current computer systems.
9. Games developer :
They develop computer games for online or offline users and the game apps may run on the online platforms or on personal gadgets. It has two major sections – creative designing and programming.
10. Graphic designer :
They are responsible to develop brand-oriented and appealing graphics such as company logos, flyers, mailers, illustration, etc. This field demands extreme creativity and innovation ideas from the professional.
11. Technical writer :
Technical writing is required at many industries to develop instructions regarding the use of any software. You may have to write the product manuals for software or its parts.
If none of the above technical computer science jobs suits you, you can also choose teaching in CS, IT training, entrepreneurship or management as career option.