Tips For Job Posting On Job Portals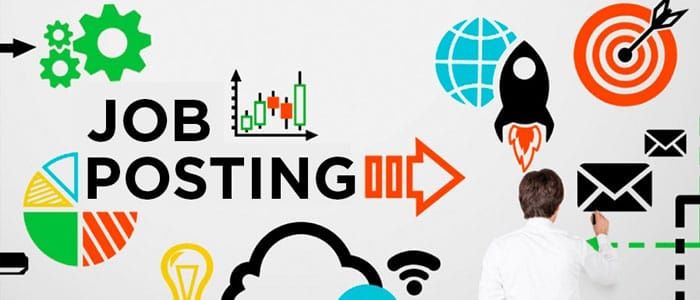 Advertising jobs in the job portals is perhaps the easiest way to search resumes that are suitable for any enterprise. Job portals have become an integral part of the hiring process in recent times and help you to get qualified candidates at a relatively low cost. Various websites help you advertise job requirement at a very economical cost.

Since recruitment costs can easily add up companies should be able to spend their resources where it makes the most sense. Job portal is the platform where the job seekers, whether fresher or experienced, and employers meet to fulfill each other's requirements. Listed below are few tips to help you with the job posting process to get maximum advantage from it.
Opting for the right job portal
This is the most essential part before you post your job requirement on any job board. Selecting the right job portal will help attract many qualified applicants. Opting for a large popular job portal is a much safer bet as these are viewed by a large number of applicants and therefore the chances of getting the suitable candidates are much higher.
Finding a niche job board that specializes in your industry or business function will help you target your job posting. Similarly posting on local job boards will help you reach out to applicants that that live close to your business.
Engaging job description
Description of your job posting is your first contact with the applicant. Therefore you must use clear job titles to accurately reflect each role for the required job posting. Important information such as location, primary duties of the job requirement, skills, etc should be provided in the job portal. This will grab the attention of the right candidates and help you save both time and money. The job description should not have unnecessary information as it will increase the fee charged for job posting in a reputed and popular job portal.
Trumpet Your Brand
Creating your personalized company page will help you grab the applicant's attention as to why your job application is worth applying for. Making videos and posting pictures of the workplace will help candidates with a better understanding of the work environment and help them envision themselves there. Information about the company's past, mission, etc are also very useful to candidates.
Source Suitable Resumes On Job Portal
Since most large and popular job portal asks candidates to upload their resume into their searchable database. You need to do proper research on the resume database and its fee because they vary in cost. One of the important factors before searching for job posting is to look out for a location.
You need to look out for job descriptions for specific skills, education, and experience. Put Boolean commands in the resume so that your search for resume targets better and find candidates easily.
Use Of Technology-Based Recruiting Software On Job Portal
To hire a candidate without the use of the software might lead to keeping track of job postings and candidate applications using email and spreadsheets. This will lead to total manual data entry and cumbersome work. The use of the software will help you to post multiple jobs with a single click and increase the visibility of your ads and bring you, qualified applicants. It will also help you to track applications and candidates in one place and keep them organized.
Use of Technology
Make Mobile-friendly career pages to list your career pages, add company logo, information, images or videos that will help you to find candidates quickly and easily. With the use of modern technology in this digital era, your workload for finding qualified candidates becomes easy. Thus the use of various technologies will ensure candidates for easy access to information about the role and your company.
Recruiting candidates for any company was cumbersome and expensive until the invention of job websites. Thus job websites make work easy for the company to find the right candidate at an economical rate. The above- mentioned tips will help recruiters to find the right candidates for their work. Thus Technology has been considered a boon for recruiters and provided skilled candidates for their required work.