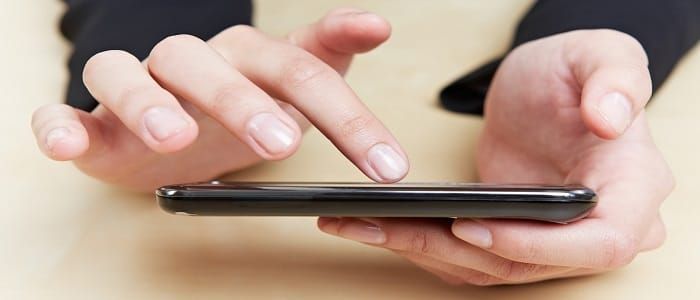 According to a report by eMarketer, the number of smartphone users worldwide is increasing at the rate of 12.6% and would surpass the 2.5 billion benchmark in the year 2017. People are using their smartphones for all their needs; be it socializing with people, getting world updates or even for searching and applying for jobs. Yes, the inclination towards using mobile phones for job search has increased tremendously over the past few years. An interesting survey report released by Glassdoors revealed that more than 45% of the job seekers used their mobile devices to search for jobs at least once each day. With the job seekers devoting so much time on mobile for job search, it becomes indispensable for the recruiters to cater their needs. The 5 smart ways discussed below would help you do the same and attract more mobile job seekers to keep them engaged.
A Responsive Design
The path to mobile job seekers would be blocked if you do not create a mobile-responsive website. In an age when job seekers are using mobile applications for viewing job openings, being stuck with a desktop-only website can shut you out from the large pool of mobile job seekers. A job page that requires the job seeker to adjust the page according to the mobile screen, pinch zoom it for viewing or scroll it till infinite depths, turns them off completely. Ensure that all the important clickable buttons or CTAs are within the thumb's reach on the page. So, to cater the mobile job seekers, you don't just need a mobile-friendly site but a site that is optimized for the mobile.
Cut-Short The Application Process
In order to retain the job seekers on your mobile site, you need to cut short the application process to a minimum. Remember, the lengthier the mobile application, the higher the drop-off. According to Sarah White-Brennan, the chief recruiter from Accelir, "A mobile apply may just grab the candidate's contact info, the types of jobs they're interested in, what they're doing at their current employer, and a link to a professional profile. Anything more would turn off the job seekers."
Engage With Chatbots
Chatbots are not a new concept now, however, the increasing use of Artificial Intelligence in chatbots have made job application easy. Have chatbots in your mobile apps or mobile web pages to keep the job seeker engaged. In fact, these chatbots can be used to solve the queries of the job seekers and keep them from drifting away to other sites for more information. Engaging chatbots like EstherBot can be used to reach out to a large pool of job seekers. These bots respond to the seekers' query instantly and keep them engaged for a longer haul.
Mobile Messaging
The mobile phone is indeed an "always-on" personal device. In order to attract this mobile generation, one should send out messages and job openings on the mobile devices. This way your message reaches out to them instantly, instead of being stuck in their mail box. The job opening notification, whether for fresher jobs or experienced jobs, can be sent to the previous applicants, subscribers or from your big data via text messages to trigger an instant reaction.
Adopt Video Interview Technique
Video interview via smartphones is the latest trend in job hiring process. The mobile job hiring is fully completed once you adopt the video interview technique. With the number of smartphone users touching the 300 million mark in India itself, a large part of the country's populace has instant access to webcams and can easily engage in video interviews at any point of time. This way you would get to complete the pre-hiring process with ease and convenience and know the job seeker better.
In an age when technology is making everything, from houses to cars, smarter, it's time you follow these ways to become smart recruiters and hit the target of mobile job seekers. A site that is optimized for mobiles, engages with chatbots, offer video interview options and lets the job seeker apply in few clicks would be a better match for today's mobile job seekers rather than one that is missing all these features.