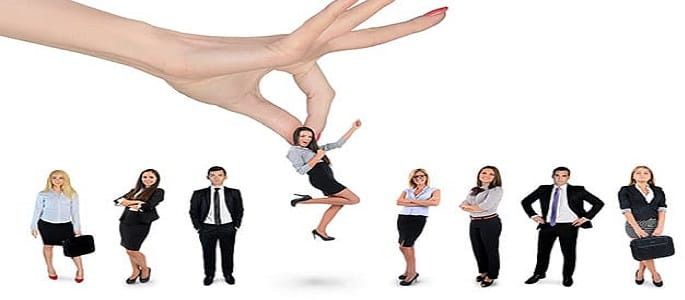 Looking to hire employees for your startup? This is a pretty affirmative nod that your endeavor is making it bigger by the day, and that your idea has been appropriately implemented. But as all good things go, this presents you with new challenges to extend your workforce. You must look for talented candidates to help you take your startup a notch higher.
A wrong hiring can set you back months of hard work. But if the process of recruitment is taken up in a carefully organized manner, you can equitably pick the best talent in the market that, in turn, will help your startup grow. The key to search for the best prospective employees for your startup is to understand that not everybody can be a perfect fit everyone needs time to learn & adapt. But how to know which candidate is best suited for your venture? Here are a few suggestions for you to keep in mind while hiring a prospect-
Decide and define company culture: In order to ensure the best results, it's vital that both the employer and the employee share the same fundamental ideas and values. This fortifies the company/startup's smooth functioning and steady growth. The basic company framework should be kept in mind before searching for befitting candidates. Be vocal about your needs and expectations of your employees. Make it a point to market each job opening in your startup as an incredible learning experience that transcends monetary or salary benefits, like-sittings with renowned names in the field, industry exposure for the inexperienced, opportunity for skill enhancement etc. Look for people who are overt about their opinions and embracing about their beliefs, and pick the ones that suit the best.
Make sure you're looking in the right place: It is likely that you will encounter the apt candidates by posting your startup's job slots on popular open-to-all job portals. Alternatively, try to look for people in unconventional ways and places.
Social media sites like Facebook and LinkedIn are brilliant platforms to attract and filter out the best-fit candidates for your startup as they allow you to research their key skills, interests, hobbies and past experiences which can be a big help in deciding the job profile that suits them best.
Job portals put forward a time-saving method of selecting your prospective employees. By searching for key skills and specific qualifications, you can find all the apt candidates in a jiffy.
Employee referral program is also a viable option when looking for good hires. Under this, the company/startup gives incentives to their employees for referring their friends or acquaintances or ex-colleagues for certain profiles in their workplace.
Ask the right questions: In order to read between the lines, you first have to choose the correct book. Likewise, to know everything relevant about the applying candidates, you must ask the correct questions and frame them in such a manner that you get all the substantial information without appearing to pry too much. An interview is not meant for the prospects to read out their résumé to you word-by-word. Ask about the things that matter and try digging deeper into the candidates' life experiences to better understand the ways in which their talents can complement your venture. Your questionnaire might include-
How do you itemize your work goals everyday?
What has been the highest point of your career till date?
What issues did you face at your previous workplace?
What drives you to seek a job in this particular sector?
Be quick and decisive: The market is tough, and good professionals are difficult to come by. And even if you do manage to thin the herd and find who you need, you'd need to hire smart and fast, because the best candidates will be the most sought-after and will be receiving multiple offers simultaneously. You wouldn't want to pass up on them, waiting for a better candidate to show up and then regret doing so. Hence, try to be swift, confident & conclusive about your preferred applicants and hire them straightaway. A bird in hand is far better than two in the bush.
Strike a balance in your workforce: A good team is the amalgamation of both experience and vigor. It is instrumental that you design an effective team framework comprising of freshers and industry professionals in an effort to balance the erring tendency of the people new to the business with the skill of the individuals having work experience in the field. Both the groups add to the productivity of the team by bringing different sets of skills and discrete aspects of the trade to a common ground.
Hiring new people is a two-faced coin- it can either land in your favor and shoot-up your startup's worth, or it can backfire on you and plummet your market image as well as value. The maiden step is recognizing what the startup needs for an unimpeded growth. Follow the meticulous way and hire responsibly, and you'll be armed with the best to tackle all the challenges up your way. Hiring people is not necessarily a Herculean task. On the contrary, it can be a pleasant experience after all. You get to meet new people, share ideas and information with them and to know & learn from their experiences. Doesn't sound so morbid, does it?