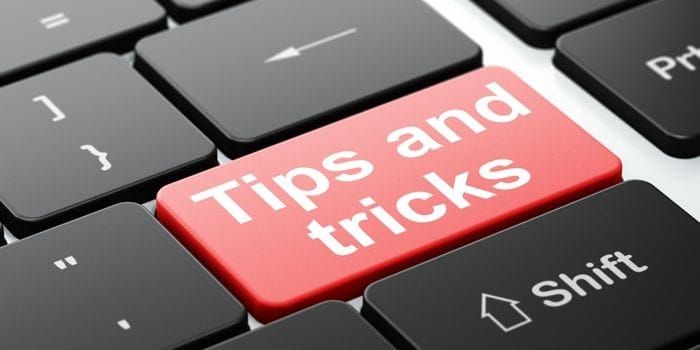 The dream to qualify government exam can be seen in eyes of every job seeker. The craze for government job in India never faces away. The Indian government is largest employer of the nation which offers loads of career opportunities. Various departments of state and central government, banks and railways etc., offer job vacancies throughout the year and welcome candidates to build career in govt sector. But the competition in govt jobs is very challenging as well. So if you are also trying to get a govt job, read this tips to ease you way to sarkari naukri.

Know the sector and yourself
The first and foremost step in the journey of government exam preparation is to understand the reality of govt sector's working and your readiness to adopt that work culture. If you also tag "easy working", "no pressure" and "good salary" along with govt job and keep these points as the basis of your decision then you must check the real-time working of govt sector and burst your myths about govt jobs. Nowadays, govt jobs also have pressure of performance, stanched working hours, work deadlines and other pressures as well. We are not saying that choosing govt job as career is wrong but we are suggesting that you should duly check your decision in accordance to the reality and your attitude as well as aptitude.
Know the selection procedure
Mostly candidates think that a cursory read about selection procedure or whatever they heard in discussions with friends and other govt job seekers is enough to understand the selection procedure but it is not so. Understanding the selection procedure of government exams is as important as govt exam preparation. It serves as a base for your preparation for government exams. Various govt exams have different examination patterns and selection procedure. Firstly you should check latest govt examination pattern so that you can plan your strategy accordingly. Knowing the selection procedure helps you to design your study plan for govt exam.
Know the syllabus
Sometimes candidates don't go in detailed understanding of syllabus which results in failure, despite the time and efforts invested in the preparation. A wise govt job seeker pays special attention in understanding the syllabus. This is yet again a very important step in the journey of govt job search. You can find the latest syllabus of govt job on various online platforms. Syllabus for banking exams and other government exams can be easily found on these websites.
Know the right sources
Whether you plan self-study to crack govt exams or join a coaching for govt exam preparation, you need to pick the right sources to get study material and guidance. If you are joining a coaching institute, duly check the success rate as well as online reviews to determine the credibility of the coaching center. Don't get be fooled by an institute that guarantees the success in govt exams, because in reality it depends on your hard work and efforts. A coaching institute can guide you to the right direction so choose the one which has positive reviews and believes in guiding students. Also check the qualification and experience of faculty associated with the institute you have chosen. If you are planning to study by yourself, firstly identify some good libraries and also register on good websites that provide study material for govt exams. Always check that study material you are using is latest and based on the latest syllabus for government exam.
Know to measure
Not only preparation but assessing your preparation levels is equally important to crack govt exams. If you are planning to join some coaching institute, they will provide you with the test papers however it is wiser to check your preparation though other mock tests as well. Those who are planning to self-study can check for online mock test for govt exams and online test series for govt exams. Repeated attempts in these test series can help you to identify your areas of improvements.
Hope this will be helpful in your preparation. Always stay tune with current affairs and do not fail to revisit this page for more tips to crack govt job.