Some Important Tips For Telephonic Interview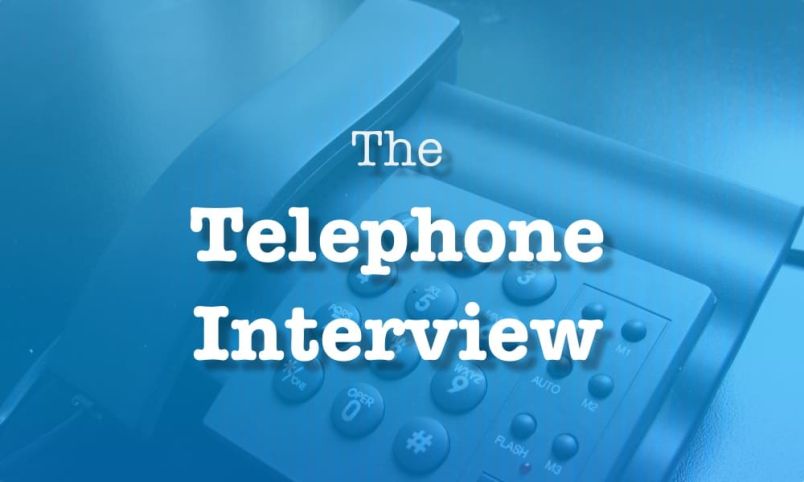 Telephonic Interview is fast gaining prominence for hiring in the globalized world. It is an effective way of communicating in the scenario where distance proves to be a hindrance for the job seekers and the employers alike. Most companies are equipped with the telephonic screening to ensure that they are going ahead with the right candidate. Telephonic interview is different from a regular interview and the candidate must be aware of the nitty-gritty and etiquettes of a telephonic conversation.
One must be prepared for the telephonic interview well in advance and make a rough draft of the important points and stress on the difficult parts.
You should always keep in mind to present facts about the most difficult task accomplished by you from your past projects and share your experiences.
The candidate must start with a short introduction about them and then speak about the current role or responsibility and the technology involved in it.
Do not forget to mention, what you like about the current profile and provide your opinion on how it could have been better.
You must not get too excited for the job during the interview and must exhibit a calm demeanor. No matter how well you suit the requirements for the job, sometimes the excitement can send wrong signals about your persona.
Whenever you wish to take a pause, always ask for it. Further, it always makes a favorable impression to speak about the position you are looking for, rather that talking at length about your past job profile.
Never argue with the interviewer and make an attempt to drive home your point, by giving examples. Politeness is a virtue that most interviewers look for, in the candidate.
Since your verbal communication skill is the only deciding factor, you should practice speaking at the right volume and speed beforehand. Keeping all the above stated points in mind, one can easily crack the telephonic interview and look for bright prospects ahead.