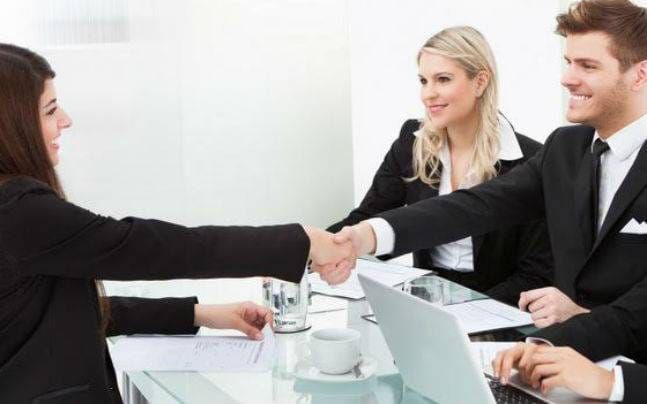 A great share of Indian banking sector is now managed by private banks. More than 21 private banks are operating in India and making banking sector more lucrative for job seekers. These private banks offer a lot of career opportunities for various banking profiles. Every year lakhs of vacancies are offered by these private banks. Amidst these private banks the most prominent names are Axis Bank, HDFC Bank, ICICI Bank, Citi bank, IDBI bank etc. With RBI's progressive policies these private banks are flourishing and offering lucrative banking careers. Private Banks are offering rewarding career options in diversified fields like operations, marketing and finance etc. Dynamic growth in these banks is yet another charm which attracts job seekers to grab jobs in private banks in India. Fast career growth and handsome pay package in private banks attract every job seeker. If you are also looking for job in private bank, below mentioned information may help you in cracking Interview of private banks.
Process of selection in Private Banks
The process of selection in private banks depends on bank to bank; however, generally the selection process of private banks comprise 2 steps:
Online Aptitude Test
Personal Interview
Apart from this some banks also conduct a group discussion round. The online test for private banks can be qualified but the real challenge is to conquer the interview round, which actually decides your selection or rejection for the bank job.
How to Crack Private Bank Interviews
Scoring well in the bank interview isn't a cakewalk as it involves a crucial analysis of your skills, knowledge, command on current affairs, attitude, and body language and communication skills. Whether it is a private bank interview or bank PO interviews, everywhere the panel for interview is all set to peep into your persona and capabilities to decide how productive you can be for their bank.
Key Areas Of Discussion During Bank Interviews
As said by Michelle Williams, An interview is like a minefield, in fact, it is and banking interviews are no exception. During a bank interview, a panel of expert sits to fire questions on you, which can be related to anything and everything. These questions are very rapid and confuse the interviewee, so a prior understanding of key topics, around which these questions revolve, would definitely help you to face these questions more confidently. So let's have a look:
1. A set of questions during bank interview are focused on your personal details. Generally, the interview is started with some questions related to your life so far, family background, academic journey etc. Apart from this, they may also ask your strength and weaknesses. In this session they may also discuss your biggest achievements in life etc. more or less, all private banks include these questions in their interview.
2. Another important area from which the questions are asked during a bank interview is the understanding of banking knowledge. Interviewers ask questions to check the candidate's understanding of key concepts and terminologies of banking. Moreover, learn fundamentals of monetary policies and its tools and current updates on the same. Surfing RBI's website would also help you to get collect lots of information how it manages and regulates private bank working.
3. A good share of questions in banking interview is from current affairs of banking sector and economy. A candidate aspiring for private bank job is expected to have a good command over latest issues and trends of banking sector. Also get a general overview of economy. Reading financial newspaper would also help you to confidently face the questions in banking interview. Don't forget to learn some facts and history about big brands of private banks.
4. Another key area of questions is from the facts and history of the bank you have applied for. These questions can be easily faced if you read about banks' journey so far, key persons, milestones and awards etc.