The Growing Prospects of Data Entry Jobs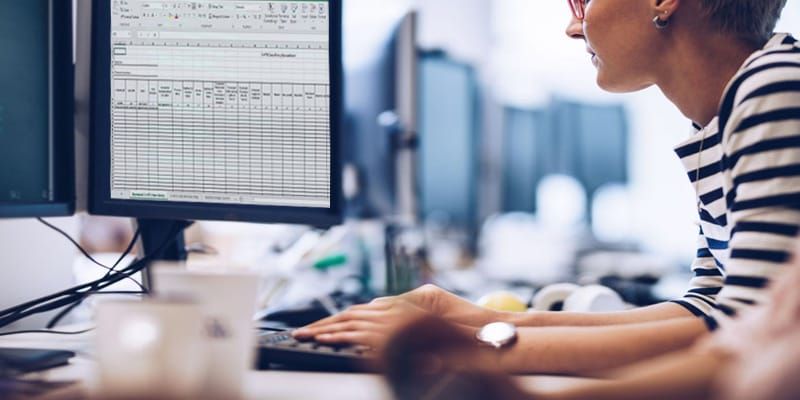 Data entry jobs in Pune are giving opportunities to many people especially students and housewives to become financially independent by working from home only. Data entry jobs are one of the best career options which offer flexibility to work from anywhere at any time. You can opt for this type of work on weekends only as per your ease and these are superb work from home jobs for students in Pune.
A Data Entry operator is required to enter data or information from various sources like files or forms into an organisation's computer system to make it meaningful for the management. With the change in technology, many companies have moved their data online and hence, most of the data entry jobs require an employee to enter the data into an online database.
Data Entry Operator Job Responsibilities :
Preparing, consolidating or compiling and sorting documents for data entry.
Verifying and logging receipt of data.
Transcribing source data into the desired electronic format.
Transferring information from paper formats into digital files using keyboards, scanners or data recorders.
Performing high-volume data entry with the use word processing, spreadsheet, database, or any other computer software.
Verifying the integrity of data by comparing it to original or source documents.
Reviewing data for glitches, flaws or missing information and resolving any differences.
Maintaining a proper filing system and protecting confidential customer information.
If someone doesn't have any previous experience then Data entry jobs are sometimes hard to get. Hence before applying for the role, you should make sure that you have all the necessary information regarding the role and responsibilities of the job.
The data should be entered by the operator into an electronic system of the company for further confirmation. In order to ensure accuracy of the information or document, it should be verified and compared with the source document. However, the job is not strictly related to giant corporations, even non-profit organizations and other sectors are in high demand for an operator with data execution skills.
If you have strong typing skills, data entry can be a potential career to consider. Here are some of the key skills which are important to be part of a Data Entry job role:-
Computer literacy with various software programs such as word processors, databases and spreadsheets.
Attention to detail and fast typing speed
Strong Knowledge of grammar and punctuation
Capability to perform monotonous tasks with a high degree of accuracy
These days, every industry has Data Entry Jobs and some of the industries which are hiring are-
Medical and Health
Administrative
Accounting and Finance
Retail and Sales
A person who has a desire to choose a Data Entry Jobs is prudent to take technical training classes to bolster the knowledge. In order to get hired, every candidate is required to prove his/her practical knowledge along with education and training.
Hence, we can conclude that Data Entry Jobs in Pune have become a new trend as it can be done online as well with the use of internet connection.