Guidelines For Writing The Perfect Resume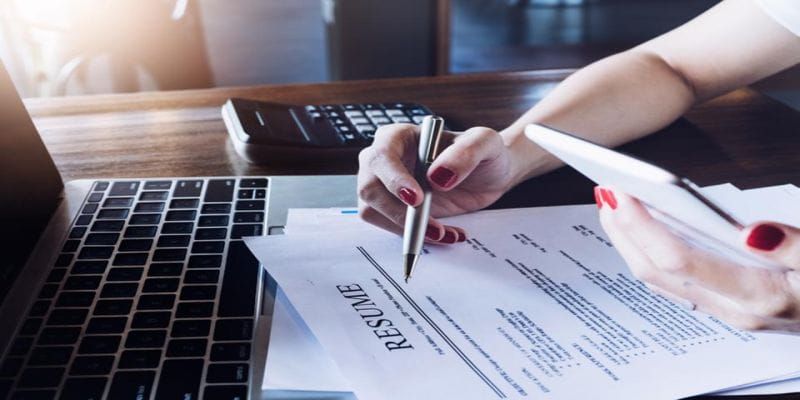 When's the last time you modified your resume? How are you going to move skills from your career or company to a new job? How can you separate yourself from other candidates? How long and terrible is this period of revision going to be? We're going to have to look at what today's pattern board says, that you have to keep a rational and an ordered layout for the Resume Writing.
The days are gone where you need to proceed with the purpose of the overview. You would do it now. Start your CV with a "Resume/CV" Centre Title.
Left Alignment
Retain the whole Left Centric Resume for continuity and a tidy style.
Start by name, e-mail address, telephone number, and profile connection. You should then add a rundown to show your experience in your entire profile.
The next heading in your curriculum vitae should be your work experience and should begin at the top in the reverse order.
You must ideally obtain your academic qualification in a table format which contains: course/university / passing year/total scored percentage of the following year.
Next highlight your course, achievements, programming skills, and co-curricular or volunteer activity.
End your CV by including your Personal Information which should be limited only to the languages you speak, the date of birth, and marital status
This was a short but informative study on the curriculum vitae structure. Yet it fails if it does not follow recruiter expectations in the external presentation of the resume.
Therefore let us take a brief Sneak Peek at the way your CVs are perceived by the recruiters.

One Or Two Page Resume
Have it on a page or two: When preparing your resume, keep it in mind—not it's just showcasing everything you've ever done but demonstrating that you've got history and know-how, and expertise with the work you do.
Read your resume carefully, because the candidate writes the resume in the past-continuous and suddenly changes into the past-perfect. Avoid spelling or grammar errors. So it is about time you learn it to your advantage, for those who are already afraid of little grammar.
Try avoiding first-person pronouns: do not use phrases such as "I" or "me" or "my" as common in general practise so that instead of saying: "In July 2018 I have achieved and exceeded 100 per cent sales quotas," you say: "Reached and exceeded 100 per cent sales quotas."
As in the previous example — Show your accomplishments in numbers, not just words. This leads us to another important aspect of the resume that is Quantify your impact. This is too simple to discern because few people do it. "Created a budget of $12,000 to organize large events for 2,500 participants." Can be another good example.
Follow the 'rule of seven': these are fantastic summaries that deliver a clear and subliminal note. Use, for example, verbs such as "marketed," "advertised" and "promoted," or "talent," "people," "relationship management" for HR jobs, etc for example for marketing jobs.
But you must have different resumes planned to apply for different domains.
First, skip the fancy style, font, and other effects. Hold a black type on a white sheet with the standard font of Times New Roman, scale 9 to 12. For your name and the organisations for which you served, you could try a different font or theme. But strive also to keep the style consistent. Go quickly on the type boldface, italics, and focus.
Final Words
Your curriculum vitae is now set. Please note to Upload your resume as a PDF, because saving your resume as a PDF (instead of Word and document) blocks the file to guarantee that whatever the recruiting managers see will be the same format as you will see.