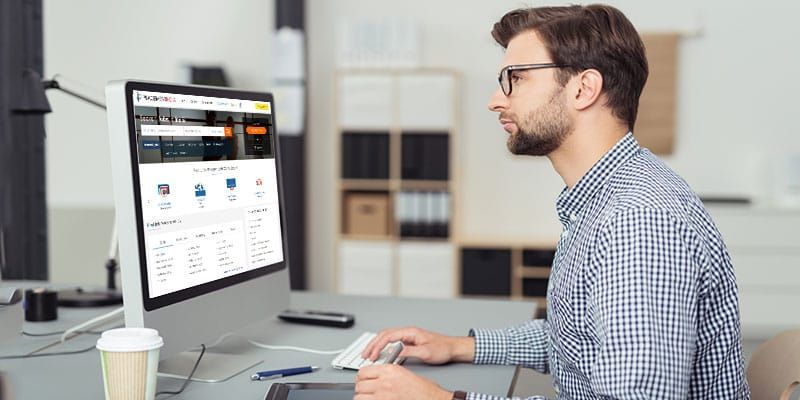 Computer operator knowledge can open the door to many job opportunities
Computing jobs are a rising sector of the job market. Work at home have made Computer Operator Jobs develop exponentially over the past few years and more people can take benefit of work at home opportunities either part-time to increase their income or even run businesses from their home computers. It may also be likely for the unemployed to find remote jobs on their computers while they are still looking for traditional employment opportunities.
We live in a world of technology, so obviously, a lot of the jobs that people search for are the best Computer Operator Jobs. Why not, if you love computers and you need a way to make an income anyway, why not enjoy a top paying computer job that will let you be happy at what you do.
Areas of opportunities where computer operator knowledge can help you to get the job
Opens the possibility of going abroad
Have you ever felt like going to a different country to get a job or hunt for higher education? If you have, this career prospect is the one you should choose for yourself.
You can even use this experience in the long run and influence it to grab the opportunity that interests you.
Apply for government jobs
Computer operator knowledge making for government jobs is another career opportunity for fresher's that has promising potential.
Anyone who has ever deliberated their career options has thought of applying for government jobs at least once in their lifetime.
Widespread sectors like IT, pharmaceutical, hospitality, banking, etc are booming today, but more and more students wish to get hired for government jobs. The reason is simple!
When matching private jobs, government jobs are equally challenging with slightly less attractive salary prospects comparatively.
But the spirit of esteem, value, and benefits like job security, etc exceeds everything that a job in the private sector has to offer.
8 sectors of government jobs you can apply in:
UPSC Civil service jobs in the IAS, IPS, IFS, IRS, and other such divisions
PSU jobs or Public Sector Jobs
National Defense Academy jobs through which you can join the Army, Air Force, or Navy
Jobs in Bank PO
Staff Selection Commission (SSC) for the profiles like IT inspector, auditor, Junior CSS, examiners, etc
Jobs in the Railway sector
Public Service Commission (PSC) jobs
Jobs in the Banking sector (SBI, RBI)
Job options in the private sector
Getting a job as a fresher is one of the most difficult things you will face in your professional life.
With little to no work experience and elementary computer knowledge, finding a suitable job can be tricky.
But the private sector has a massive range of career opportunities, because of which finding the right job can be made easy with some extra effort from your end.
To help you choose what type of job you want, we have made a list of high-paying jobs for fresher's like you who are opting for a job in India's private sector.
Data entry/BPO jobs
Data Scientist
Content writer
Digital marketer
Software developer
Legal officer/executive/analyst
Chartered accountant
Financial analyst
Teacher
Web developer
Become an entrepreneur with your startup
Nothing associates with working on a venture of your own. Luckily for our generation, the present ecosystem has made it easy for us to become our boss.
All you need is an exclusive idea and a business plan to build your startup and become an entrepreneur.
If you are someone who is full of inventive ideas and has what it takes to become an effective leader, this career option is perfect for you.