The best employment / recruitment strategies, which will help you to find the professional employee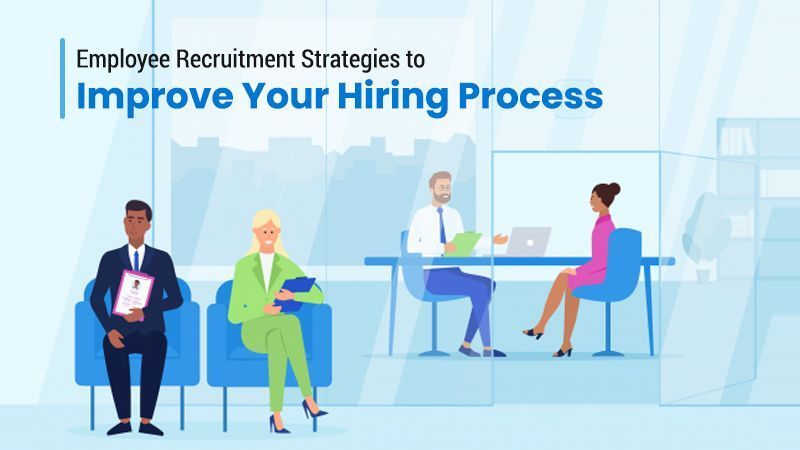 A business runs on the people that you recruit to help with the smooth functioning of the business. So hiring is an important and intrinsic part of any business. So whether you are the owner of a small enterprise or a manager in a company who is in charge of hiring, an HR professional or even the CEO of a large company, you will have to involve yourself with the hiring process.
And hiring the right candidate suited for the job is very difficult s well as tricky. You will have to understand the psychology of that person to know that you have hired the best professional for your business. So to hire the best professionals you need to have some strategies in place that will help you get the best from the market.
Components Of A Triumphant Recruitment Strategy
To hasten your hiring process and to find the premium quality professionals for your company you need to follow some recruitment strategies that will help you in the long run. Here are a few tips to follow while hiring for your business:
1. Your Goodwill As An Employer
How good you are as an employer is a very important factor here. Your brand name as an employer counts a lot while you are out inducting people as part of your company. It should set you apart from others as an employer that people would love to work for. This is the first thing that you must be conscious about. Even your company must have a few things to boast about that would make people want to run to work in.
2. Posts That Will Speak Highly About Your Company
How you portray the job post in the market is of immense importance. The post should b created in such a way that it should speak highly about your company. Post a job that someone would like to join into immediately. The job post should be very professional and organized with a name that will attract the best of the professionals out to find jobs in the market.
3. Make Immense Use Of Social Media
Social media is the best place to put up your advert to post job vacancies. It is one of the most popular and common ways of getting applications for the vacancies that are there in your company. You will find the best talent here because everybody nowadays is hooked on this medium of communication. It has a high potential in getting you what you want.
4. Applicant Tracking System Is Helpful
If you invest in an applicant tracking system, you will save your managers time and also the money of your company. ATS is a software tool that automatically sorts the most qualified and suitable candidates for your company by posting the job online and hunting for the best candidate. With one click your posting will go to multiple sites and get the whole process completed. With many options present, make sure you find the best ATS.
5. Track The Ideal Job Boards
One job site may not be very helpful in helping you find the best applicants for your post. So try the ideal job sites that will help you track the best applicant. Go to more defined sites. You can also try free job posting portals where many candidates register themselves. This way your horizon as an employer will also increase. But make sure that you try the bigger and smaller job portals and sites that can help you in the same way.
6. Try The Colleges For Recruiting
Campus recruiting is the oldest and most common of all means of recruiting the best of the candidates. Reach out to the colleges even before they finish their terms there. In this way, you get to meet the cream of the current batch. In your policy, you must include the idea of visiting job fairs and opening kiosks there to attract potential employees. Talk and give lectures at conventions and events. In this way, you will be noticed and might just make it big in the market.
7. Track The Candidates Who Are Inert And Call Them
Inert candidates or passive candidates are those who are currently employed in some company or the other. That is why they are applying for jobs. But they have the experience that will help your company. So make offers to such candidates and let them know that your company requires them. It will also make them feel important and get them to consider your job offer.
8. The Interviews Should Be An Interesting Session
When you interview a candidate, you must take note that the candidate is also taking your interview. So make sure the meeting is stress-free and comfortable for the candidate. They should not be uncomfortable and should not feel awkward. Your company culture should be made known to them through your interview. They will understand the work culture of your company and thus they will it in from the first day itself.
9. Employee Referral
Take the references from your current employees as they will be in a position to suggest the best candidates for you. Offer them incentives and rewards for referrals. This will make them suggest the best. Ultimately you stand to gain from this rewarding scheme.
There are many free job posting in India that may also help you. Hiring is a very tough job because it is difficult to know who is the most suited candidate for your position but if you have all the right tools to implement in the process then you are sure to be one of the best employees and also get the best and most deserving candidates for your company.