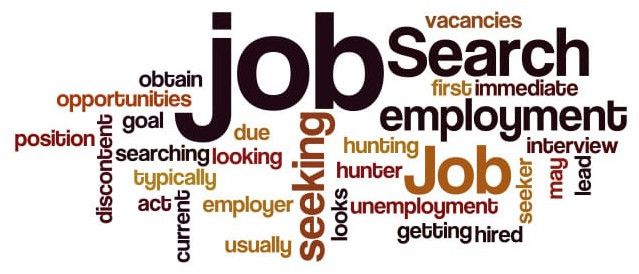 Are you planning to move to a different part of the country or a different country altogether? Then it would be wise to consider the available job opportunities in that particular place before you relocate as that is one of the most important aspects apart from finding suitable lodgings. There are certain questions that you should ask yourself before you decide to relocate. Let us go through the major ones.
Will There Be Suitable Jobs For Me? So, you have decided to shift to a new place. But have you considered whether you will find suitable job there or not. If you haven't, then reconsider. How would you feel if after shifting to a new place you realize that you have no job in hand? It will come as a rude surprise. So, the first thing to do would be to check out openings in your chosen field in the new country or place.
What Will Be The Cost Of Living And Expected Salary? Different places have different costs of living. Before you relocate, make sure you are aware about the average cost of living there and the salary that you would be getting. There would be no point in shifting to the new place if the salary would be average and the cost of living would be exorbitant.
How Will The Work Environment Be? Before relocating, you have to consider the work environment you will find there. You might be shifting from a small place to a big city and will be expected to face some changes in your job and work environment. If you bent on shifting, then be ready to face the changes.
What Will Be The Pace Of The Work Environment? If you are shifting from a small city to a big city and vice-versa, there will definitely be a change in the pace of the work environment. If you are ready to adjust to a changed work environment, then you should relocate but only after analyzing the job scope and the adjustments you will have to make in your work environment.
How Will I Commute To My Job Daily? If you were driving to your job everyday at your previous location, it might not be so in your new job. You might have to go by bus or other means of public transportation. Make sure you find out the entire travelling details from your home to your work before you decide to shift to the new place.
Will My Partner Find A Job There? If you are single, then the above 5 things would be the only things that you need to consider. But if you are married, then you have to make sure that your partner would also be able to find a suitable job there. If there are no opportunities for your partner, then it is best to reconsider the situation.
It is very important to keep the above mentioned points in mind before you plan to relocate. There would be no point in moving to a new place if there are no suitable job opportunities for you or your partner there. If you want to shift, do it wisely. Such decisions should never be taken in a hurry and without a thorough analysis of the present and future situations.