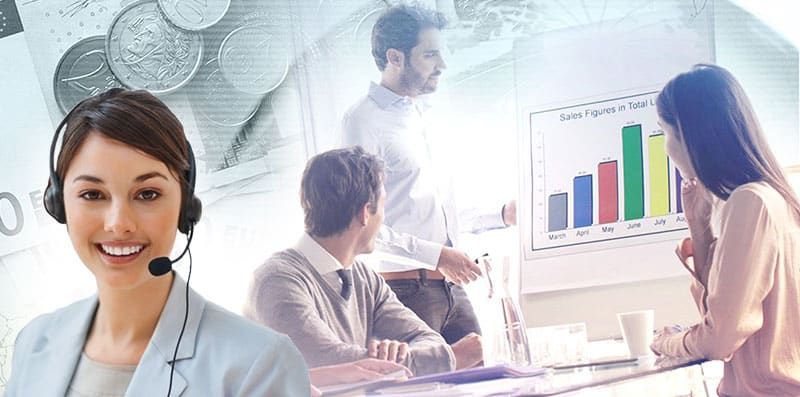 India is among the fastest growing economies in the world. In recent years, several job opportunities have been introduced, especially for youngsters. Though jobs in the industries of engineering, aviation, pharmaceuticals, multimedia etc., are prevailing; marketing job vacancies in India, finance jobs, and BPO jobs in India are gaining pace as well. Moreover, these industries are full of enthusiasm and require warm blood that wings up the way towards success. Jobs in the industries of marketing, finance, and BPO proffer multiple facilities and are lucrative. Therefore, it is a major reason for the youngsters to incline towards marketing, BPO, and finance jobs. Why are youngsters turning to marketing jobs, BPO jobs, and finance jobs in India? Here are some reasons that will bring your questions to an end.
1. Get a Job in a BPO'cuz
The BPO sector is the fastest growing industry that attracts fresher candidates and mid-level professionals. It not only fuels the economy of the country by generating revenue, but also proffers job opportunities on a huge scale. If you are among those having some thoughts about making a career in the BPO sector, here are the top three reasons.
Job Stability & Financial Security
The BPO industry is consistently expanding even in the era where different industries are on a verge of elimination. Investors from all over the globe are pouring millions of money into this industry. Thus, if you plan to work in this company, it assures job security & financial stability.
Introduction to Existing Best Practices
Working in a BPO provides access to learn & develop a new skill set, expand knowledge, and grow professionally for better opportunities in the industry.
Since a majority of MNCs is based overseas, BPO employees frequently get chances to observe their professional culture, corporate model, and business etiquettes.
2. Marketing Jobs for Freshers
Marketing jobs for freshers are among the leading job opportunities all over the world. It is the way of promoting a brand via all types of mediums and channels to an anonymous audience. All marketers examine the habit of consumers by targeting their needs for creating a product. This field has enormous chances for the future for all those fresher applicants who are determined to pursue marketing as a career.
There are marketing jobs in India in plentitude. It is a sector where new recruits also have a fair chance of getting promoted to a higher designation, though it depends on how diligent & product they are. Unlike other jobs that turn monotonous after a period, marketing jobs always offer new things that make you keep learning new things.
Marketing is a creative & diverse profession as it requires innovation for promoting a brand or product. Apart from traditional marketing, now the industry has digital marketing, content marketing, web marketing, adverts, blogs etc., that leave no stone unturned in enhancing the reach of the company/brand.
Incentives are the prime highlight for youngsters willing to pursue marketing jobs in India. We all are familiar that entry level marketing jobs for freshers do not proffer a gold level salary. But, spinning incentives is a must-do thing for all marketers. Bringing in more revenue for the company determines the level of 'gold' that you can grab as an incentive.
3. You'll Love Financing Jobs in India
Finance jobs in India are also turning heads, not for being lucrative but assuring:
International Traveling & Working Abroad
Opportunities for international travel are on the checkbox if you are planning to pursue a future in the finance sector. It is common for a finance executive to work abroad or travel between countries for working at the finance center.
Balance Between Personal & Professional Life
Now, here you get the benefit that many people want. Unlike BPO jobs and marketing jobs for freshers in India, a finance professional can maintain a balance between personal & professional life. Since the working hours are restricted only till office timings, the stress is comparatively less.
Final Words
There are numerous jobs for fresher candidates in the industries of BPO, finance, and marketing. Every sector provides different perks and assures job security to the candidate. Hit Google and you'll find out more information that advocates these sectors being the next big thing in the Indian job market.