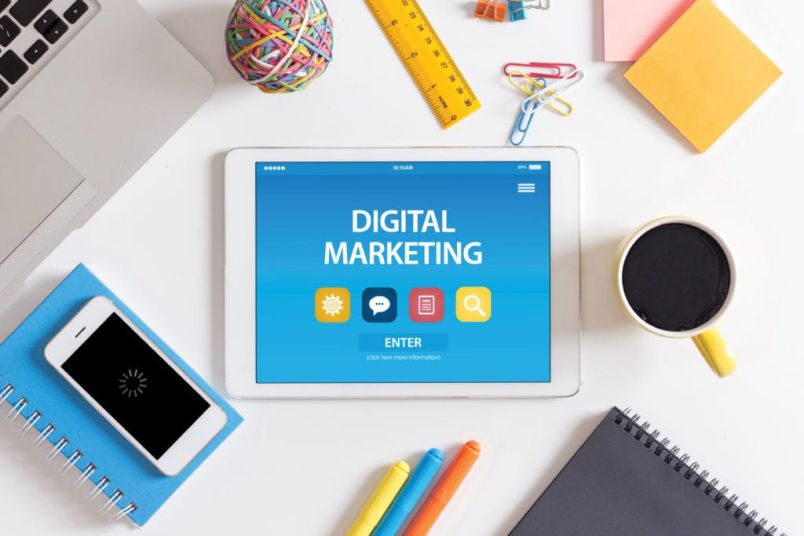 So, digital marketing jobs aren't a new thing anymore. A majority of job seekers, especially the youth, are widely inclined to this field. Though traditional marketing jobs are still relevant in the industry, digital marketing jobs are steadily gaining pace. The sole reason for the popularity is the increasing online presence of a business. There's no getting around the fact that all businesses, whether sooner or later, turn to the digital world for better marketing strategies to promote themselves. Digital marketing, undoubtedly, stands among the fastest growing industries in India. Since it is consistently evolving, it provides umpteen job opportunities and in this write-up, you will discover some of the top reasons that advocate for taking up digital marketing jobs in India.
Why You Should Be A Digital Marketer?
Digital marketing is a great opportunity if an individual pursues it as a profession. In the current scenario, there's a huge scope in digital marketing jobs. Here's the elaboration for it-
Medium Educational Qualifications
To be a digital marketer, it doesn't require a person to hold higher qualifications. A digital marketing job is focused on some key areas like the understanding of basic marketing, linguistic proficiency (English or any regional language), creativity, and willingness to grab new concepts & ideas. If an individual has a firm grip in these areas, he/she can be an excellent digital marketer.
Liberty of Choosing The Job Profile
A major reason for youngsters choosing digital marketing jobs is flexibility. Everyone is free to choose the job profile that suits them. One can either be a full-time employee or can work part-time for the company. Not only this, but he/she can be a freelance digital marketer as well. There are no restrictions that bound the digital marketer's career which also means that you can be a full-time employee and work from home! In metropolitan cities, there are numerous openings for digital marketing jobs as startups are also turning to digital marketers for their betterment.
On an honest note, every employee considers the salary range while choosing a profession. However, it should be noted that all jobs pay well as per the field & skills. A digital marketing agency understands that digital marketing requires efforts & skills in plentitude. At times, the working hours vary depending on the project an individual/team is working on. Professionals and fresher candidates who have faith in their skills are proffered with attractive packages.
Since the digital marketing industry is evolving at pace, digital marketers get exposed to creative ideas and concepts. Digital marketers work with people possessing different skill set that allows them experimenting with new concepts. There are several engaging ways to make the work interesting. Marketing bugs can explore many things related to digital marketing as their heart pleases.
Enough Room For Creativity
Digital marketing is not just about selling or promoting a brand or service by writing or designing, it is about being creative as well. Based on the analytical skills, a marketer should be engaged in brainstorming new ideas for marketing a product or a brand. If you can express your ideas creatively, the world of digital marketing welcomes you.
Job security is one of the foremost facts that are taken into consideration while opting for a career. The good news here is that digital marketing jobs are recession proof. There are several industries that sacked many employees during the recession period (bad indeed), but the digital marketing industry remained aloof.
Digital Marketing is The Future
Unlike traditional marketing, digital marketing is far ahead in all terms, be it ideas, concept, approach, and affordability. The fact is that in the digital age, a business that is not able to adapt to the digital marketing climate, stands on the tip of fading from the industry. Unlike traditional marketing, tracking results of digital marketing are instant for measuring the success in real time.
The Bottom Line
Digital marketing is the new thing for the upcoming generation. It is a field that has challenges and can be predictable once and unpredictable for the second time. Being a dynamic field it requires the person to be a little self-starter and show interest in the field. However, it is the profession that can do wonders. Digital marketing jobs are widely available in India. Start your hunt now.