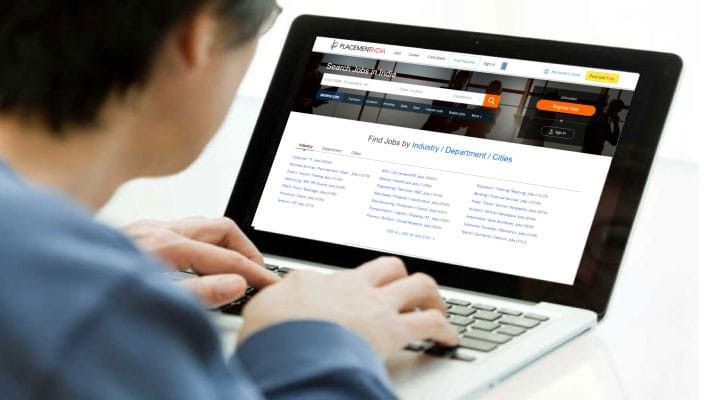 Won't many of us agree that job-hunting is just like a full-time job or atleast a demanding part- time job? With loads of applications to fill, advertisements to track and tons of resumes to be sent, job-hunting is a rather labor-intensive activity that entails a great deal of dedication, in order to accomplish a victorious outcome.
As a job-seeker a person will want to avail all the possible options that are accessible and in today's time the internet is the prime choice. It is absolutely astonishing to learn how the internet can augment your job search. The daunting task of job search can become a lot easier and hence the benefit of online job search becomes evident.
Merits of Online Job Search-
The simplest and convenient way to search for the most appropriate jobs.
If you are unhappy with your current job, you can exploit the option of passive job search through these sites and get identified by a recruiting bureau for a position that suits their requirements.
Resume uploads are usually free and the job portals contain filters and intelligent tools that do not reveal the person's name or current employer to safeguard their privacy.
Online job sites have become the principal means used by companies to fill entry and mid level positions.
The employment portals also help companies that search for candidates to fill many positions in a short span of time, as they give admittance to a database of resumes ready for them to search and arrange for interviews.
The online job search websites also present news and information about the job market, resume building and profiling services for jobseekers.
One cannot deny that the Internet is a particularly rapid way to conduct a job search. With the click of a mouse you can learn about job openings, e-mail a cover letter and resume to a prospective employer with the blink of an eye.
Dedicating barely an hour to Internet search, you can find out a great deal about a would-be employer from the company's website address listed on the portal.
An online job search can also be quite extensive. The World Wide Web is a gigantic source, permitting you to discover a world of opportunities. By posting your resume on a job- oriented website, the likelihood of reaching thousands of employers is heightened.
Online job sites have transfigured the employment scenario for both employers and job seekers. It has principally augmented the competence with which hiring decisions can take place as the candidates can be contacted real-time. An additional advantage is that it does not involve a middleman to evaluate or choose the required candidates.
So, it can be said that Job Portals have emerged as a much needed tool that have streamlined the recruitment process quite successfully.