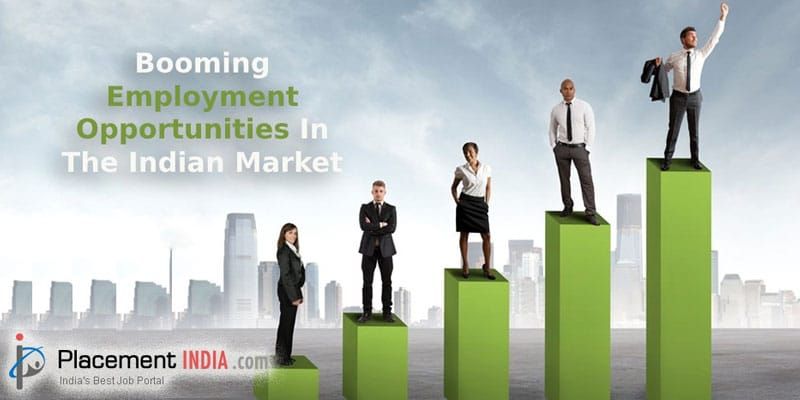 The recession that hit the world economy, also hampered the recruitment drive in India to a large extent. The corporate sector was affected the worst of all. Forget about recruiting new people, the recession resulted in large scale lay-offs at all hierarchical levels and substantial salary cuts for almost all the employees. But, now India has recovered from the recession and wide employment opportunities have been opened up for the people in every sector as the employers are on a hiring spree.
Current Scenario BPO Sector : India is the considered the hot destination for all the major outsourcing tasks. Hence, many BPO's have come up, creating a lot of job opportunities in this sector. Companies like Genpact, HCL Technologies and many more are considered to be top recruiters in this sector. More and more youngsters are getting attracted here because this sector offers a lucrative entry-level opportunity for them aside from excellent pay packages.
Banking : There have been major job opportunities in the Banking sector too. A large number of private banks have been set up resulting in the requirement of more staff. Not only Private sector banks but Government banks like PNB, SBI etc. are hiring people for various posts as well.
Education and Pharmaceutical Sectors : With the spurt in the number of private institutions in the country, there are ample job opportunities in the Education sector too. So, the newly built private institutes are recruiting staff for various posts at a rapid pace. With huge growth in terms of Start-ups and Mergers and Acquisitions in the Pharmaceutical sector, companies in this sector are also on a hiring spree.
Media : This sector is also not far behind. With the coming up of so many print publications and news channels, there is an increasing demand for more reporters, correspondents or journalists. Hence, many companies are hiring staff for their organization in large numbers.
Not only these, but various other sectors are also recruiting on a large scale. Such an aggressive stance of the job market has surely opened the doors for people from any professional background. So, with the economy set to retain its growth in the coming times, a job seeker like you has excellent prospects of definitely finding a good opportunity in you area of interest.