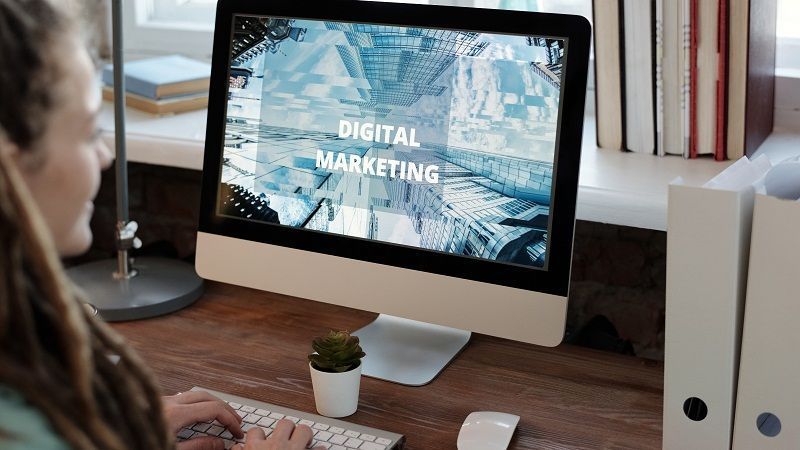 Most of us may know about digital marketing. But don't know that much more effort is required for cracking digital marketing positions. Any job that involves marketing needs some diligence to stand out from the competition. It is the truth that the term job interview is enough to run fear through everyone's nerves. Even it can inspire fears among the toughest and intelligent candidates. And especially the jobs in digital marketing can create confusion and can create difficulty in the navigation to follow which questions should help the candidates prepare or how much do they need to know or what are the questions they are going to face or much more. Because we all are acquainted with questions and preparations that candidates need to do for all other interviews for different fields but this is a new concept. No need to worry. You should keep calm and stay focused. Here are some tips that you should know for preparing yourself for cracking dream Jobs in digital marketing
1. Should Become A Digital Marketing Expert
Without having enough knowledge in digital marketing, one won't be able to get a dream job in this field. You should have to be an expert first. You have to showcase your abilities. Without doing this, don't expect any company to knock your door. To gain adequate knowledge is not easy yet. This needs a lot of effort and works to get the desired job in digital marketing.
2. Should Prepare Yourself And Do The Proper Research
Before attending an interview for a digital marketing job, you must do all the research about that specific organization. It is not only essential for only digital marketing roles. You need to do the proper research about the particular company before going for any type of interview because it is the first essential step. You should record everything that you researched. You must find annual data reports, company's revenues, new product releases, target audience, competitors, roles in the industry, and all latest news coverage. You should know the company's current marketing strategy too. Your research should target at three main points:
What the company's brand is trying to gain?
If you have enough knowledge and experience, then know how your experience fits the requirements of the company?
What is the company doing online- like its activities on all social media platforms?
Once you are prepared with these questions, record them and keep them brief so that you can explain smartly in the interview. Then give your suggestions to improve the marketing strategy of the company. If the company wants to know your ideas, then you can quickly explain your thinking and creativity which can be a bonus point in getting your dream job. You need to do lots of research about the company and the competitor's company. Especially, research in the digital marketing field is very genuine. So, you should not have any confusion at this point. You should prepare well, gain enough information about the company, their challenges, their products, and their competitors.
3. Should Know About Your CV
Many times candidates forget what they wrote in their CVs and become blank and are with lost words when asked about their experience in a particular field. It's relevant for you to know about your experience inside out and the way you can explain it clearly and precisely in an interview. You should highlight the areas where you are well-confident. Add more points that are related to digital marketing and prepare yourself for every point mentioned in the CV. You must keep your CV clean and clear so that the recruiters can understand it well. Explain more than your CV and do not expect the interviewers to take out information from you. It should be only you who have to open up and explain a lot about yourself. So always ask a lot of questions to show your curiosity.
4. Should Create Your Specific And Confident Stories
You should not go for the same old ramble stories that go on forever. You can become a more confident candidate by creating a few short stories that highlight your outstanding abilities to get your dream job. You should make your skill relevant to the specific job role that you are trying to crack. Go through your CV and job description and then have a look at the requirement list of the company that you are going to get and go through it deeply. Your stories should be kept short, simple and to-the-point. You have to present yourself how you can be useful in the position that you are interviewing for. You should avoid jargon when you explain your answers.
5. Should Describe Your Passion Through Your Personality
It is crucial to show your genuine passion for the particular company that you are interviewing for. Digital marketing is an excellent field, and the impressive point about this area is that it offers you immense opportunity to prove your skills and passion in your own time. You can create your portfolio without even any experience in this field. You can easily set up your blogs to illustrate your writing and SEO skills. You can then share your articles over social media channels to demonstrate your promoting ability. It is an attractive way to showcase your passion, your ability and the desire to take the initiative. Don't be afraid to showcase yourself because the recruiters would not like to see you just a candidate for the specific role but would love you to see you something more than that. Today, the job market is very competitive, so you should have to show yourself as deserving and unique to stand out from the crowd.
Carrier in digital marketing is gaining its importance in all industries globally. This field offers inspiring and best opportunities regarding role, salary and job satisfaction. Getting jobs in digital marketing is more than achieving a certificate. You have to prove that you are the one that the recruiters are searching for the company. Hopefully, this blog has inspired you about how to get into your dream job in digital marketing.