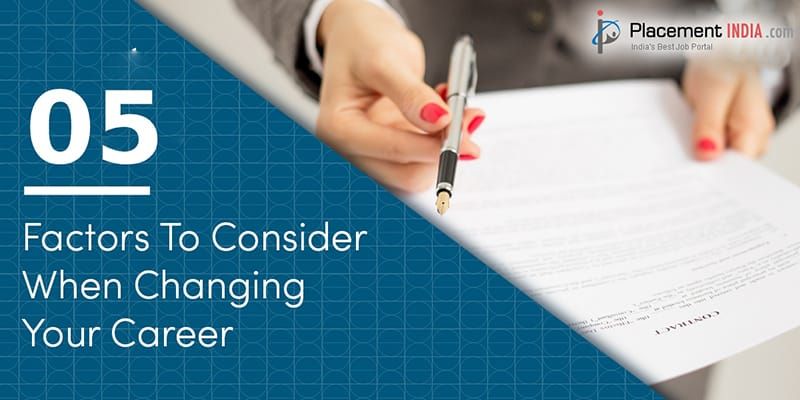 The current times is witness to burgeoning career opportunities mushrooming in different sectors. This has resulted in the trend of job-hopping, especially in corporate sector due to varied reasons. These reasons may range from want a change in job profile to losing interest in the present job to aspiration of a better salary.
Plan Of Action
However, a total career change demands more than planning a valedictory leaving speech and entails various aspects like research, networking and training or voluntary work experience. Taking into account these aspects provides you with the opportunity to check out the greener grass of the other side and also proves beneficial for your career. The first and foremost that needs to be taken into account is to have a concrete plan. Probably one of the biggest mistakes people make is to not have goals written down with clearly measurable ways of attaining those goals.
Some of the following points can be taken as successful tips for effectively changing careers-
Area Of Interest- One needs to first assess their likes and dislikes. People often change careers because they dislike their job, their boss, their company etc. Therefore identifying the areas of dislike is highly significant as it shows the path in which you want to direct your career.
Research New Careers- Once you have identified the area of interest, the next step is towards researching new careers that match with your liking. Extensive research to find the right occupation for a change in career is really important.
Education And Training- Gaining more skills in terms of further training and education can help you in changing career. Often an aspired job-profile or salary is attained only after gaining certain degree of knowledge and clearing certain examinations.
Networking- Another important aspect in affecting a career change is extensive networking. One of the significant keys to successfully changing careers rests on networking abilities. This often results you in attaining job leads and so on.
Flexibility And Positive Attitude- Finally, you need to adopt a flexible attitude with regards to your change in career. Flexibility in all areas ranging from employment status to relocation and salary is necessary. Positive goals should be set for one but at the same time setbacks and unwarranted changes should also be taken into stride.
Therefore, taking into consideration the above mentioned suggestions can help you achieve a smooth transition in career and also prosper with the career change. Find Best Recruitment Agency in India