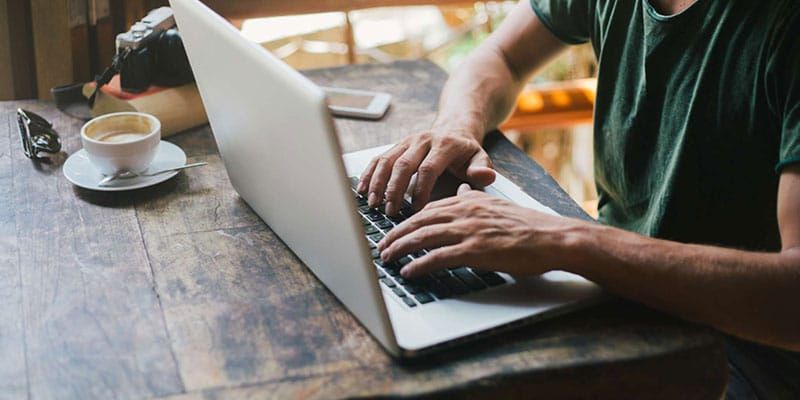 Numerous fresher candidates are inclining towards digital marketing jobs. Earning bucks just to sit on the social media by keeping it active is an ideal job for innumerable youngsters, seems legit. While digital marketing jobs in India involve a lot of time to be spent on social media platforms, blogging, and throwing some GIFs to the left and to the right, there are several other reasons that make it a popular profession for people who seek a future in digital marketing. It is the modern-day marketing which is consistently burgeoning and evolving. It requires creativity and analytical skills that will keep you engrossed in it. You'll hardly hear a digital marketer saying, "My job is boring". If you're looking to break into the world of digital marketing, there's no better time than now. Read on as we have compiled some practical tips to get a digital marketing job.
The Skill Set You Need
There are no doubts in admitting that digital marketing is a multi-faceted job. Apart from brainstorming ideas, one has to be creative and possess an analytical approach. Besides, a digital marketer should include key attributes like:
Web design & development knowledge
Excellent communication skills
Handy knowledge of content development
Search engines and their algorithms
Knowledge of all social media platforms
Eye for detail to analyze every bite of data available
Understanding of consumer behavior and seller-buyer psychology
Practical Tips That Will Help In Landing Into Digital Marketing Industry
Finding the right digital marketing job becomes effortless when the candidate channelizes the strategy towards the single goal. But following a few practical tips makes the job even easier.
Though a degree is essential for employers for hiring a talented candidate, they prioritize experience equally. Candidates who want to pursue a career in the industry of digital marketing should acquire experience. Digital marketing internships are requisite to enhance the resume for a fresher candidate hunting for a job opportunity in this industry. Not only this, but you can also assist friends, relatives, and acquaintances to elevated the online presence of their business.
It is said that there's no age to learn. A person keeps learning throughout his life. In order to grab the best knowledge of the digital marketing industry and its trends, nothing else is best than surrounding yourself with learners and talented individuals. The people you meet will become your support in becoming passionate about what has to be done in the right way. They'll also help you open doors to fresh opportunities. Networking with industry influencers and micro-influencers is also imperative to learn the quick tricks of the industry and get more exposure. Attending conference, seminars, and workshops are the best way to establish and nurture professional relationships.
Get Familiar With Industrial Jargon
Every digital marketer in India or overseas should get familiar with different acronyms in the digital marketing dictionary like PPC, SEO, SEM, SMO, CRO, and many more. Every term holds entirely different meaning from each other and bamboozling between them is an indication of a novice digital marketer who needs further training. The ability to analyze the industrial trends and digital marketing campaigns solely depends on your knowledge industry jargon and terminologies.
Low Pay Scale Is Acceptable
Once, a not-so-famous guy said that Rome was not built in a day. Every successful digital marketer in the world out there was once a novice. It took time to build his empire. The same applies to every aspiring individual seeking a digital marketing job. When you get an opportunity, even if it pays a lesser sum of money, do not hesitate in accepting it.
Tech Savvy- An Upper Hand
Being a tech savvy with an understanding of basic HTML skills, graphics development, and other things from scratch gives you an upper hand among other candidates who have applied for the same vacancy as yours. In a nutshell, digital marketing jobs are more data-driven instead of being glamorous.
The industry of digital marketing evolves every minute. In order to match the pace, a digital marketer should keep himself/herself updated with latest trends and strategies used by their competitors. This will not only help in understanding the existing loopholes but, it will provide the right idea and concept to fix the same and take lead.
The T-shaped marketer is a term for addressing a digital marketer who has an overall knowledge of all marketing disciplines but specializes in two or three specific skills. Digital marketing companies all over India head-hunt candidates with a broad skill set because they are considered as a valuable resource to the company. Moreover, being a T-shaped marketer allows an individual for choosing another specific discipline.
The Bottom Line
This was a short list of some crucial tips for landing into the right digital marketing job. As the industry of digital marketing is maturing, all employers are becoming more stringent for roping in the right talent that can perform for the long run. By channelizing the right approach and strategies, all individuals willing to pursue digital marketing jobs can easily bag an opportunity in any discipline.