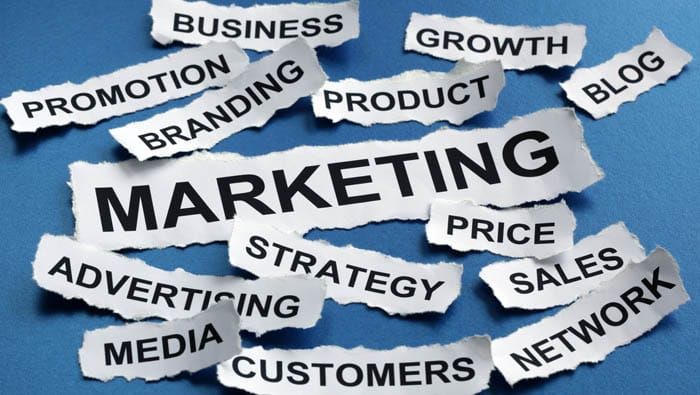 Marketing jobs in India have gained victory in recent years. A career in marketing can lead you in any direction because it has multiple facets. A marketing job doesn't mean telecalling or digi-marketing, but it is more than an intermediary function between product development and increasing brand awareness. In the current scenario, there are different types of marketing jobs in the industry and a major youth populace is inclined towards them. People are turning to different types of marketing jobs in India and overseas in order to pursue a career. If you're one among those searching for a job in the marketing sector, you should better know what roles are offered in marketing jobs. So, continue reading and find the right role in the marketing job.
Types of Roles in Marketing Jobs
There are several roles offered to job candidates in the field of marketing. Depending on the qualifications, creativity, and expertise, one can land on the following roles:
One of the most common types of marketing jobs is a marketing specialist. It gives you an opportunity to create a company's marketing campaigns and uplift its services. A marketing specialist is responsible for understanding what ticks their consumers and researching the existing trends in the market. Designing & providing reports based on marketing trends are also a job responsibility of marketing specialists.
Social Media Optimization Specialist
Commonly known as SMO, it is a designation in marketing jobs that deals in managing the social media campaigning for a company/brand. It is one of the most engaging marketing jobs because it requires spending a lot of time on social media by updating relevant posts. Moreover, an SMO is also responsible for generating leads, sales, and tracking social media reports.
Search Engine Optimization Specialist
Trigger words and keywords are essential for boosting the ranking of the website. An SEO specialist is an individual who is involved in boosting the ranking of a website by choosing the right keywords and making the max use of all SEO tactics. The SEO specialist analyzes the strategy and assists in adjusting the marketing strategies.
If you have an opinion that content writing isn't linked to marketing, your opinion is incorrect. Content writing & development is a key pillar in the marketing industry all over the world. It has the foremost goal of attracting the maximum numbers of visitors on the website by using the exact keywords that enhance the reach of a website.
Another major role in marketing jobs is of a web producer. This role deals with the creation and implementation of digital content. A web producer works closely with the web content writing team in order to finalize the content that will appear on the website. Apart from this, web producers also work to develop audio & visuals for an ad campaign.
Keeping a complete track record of a company's marketing and resources utilized for it is the job performed by a marketing analyst. As the name of the designation suggests, a marketing analyst is involved in evaluating marketing trends and gathering the information for the same for creating better marketing strategies.
The advertising coordination department supports the marketing team with print & electronic media. This department works closely with all the departments listed above in order to bring out a campaign that entices a consumer to make an appropriate gesture for purchasing the product. Furthermore, this department coordinates with the placement of the advertisement and digital promotion to keep its database updated.
Marketing Job Skill-Set
Here's a glance at some must-have skill-set to be a star marketer in any department:
When it is about marketing strategies, there's nothing like wrong or right. It is all about creativity. Marketers require thinking a unique concept/idea and it shouldn't be out-of-the-box always. Do not be afraid to experiment even if the idea sounds crazy to others.
As a marketer, you shouldn't be the only one in the room who does the talking. A good marketer is a great observant. They know how to ask a question and draw a person's attention by knowing what ticks them.
If you know the art of storytelling, you can sell anything without hassle. For increased sales, one should excite the consumers about a product. How a product can improve someone's life positively or in a meaningful way? That's powerful for catching the attention.
Bottom Line
Marketing jobs are always winging their way up in India and overseas. Due to the increased demand of marketers in different roles, this field is excelling at pace. It is assumed that in forthcoming years, marketing job vacancies will attract numerous job seekers all over India. If you got the skills, the right marketing job awaits you.