Digital Marketing As a Career Option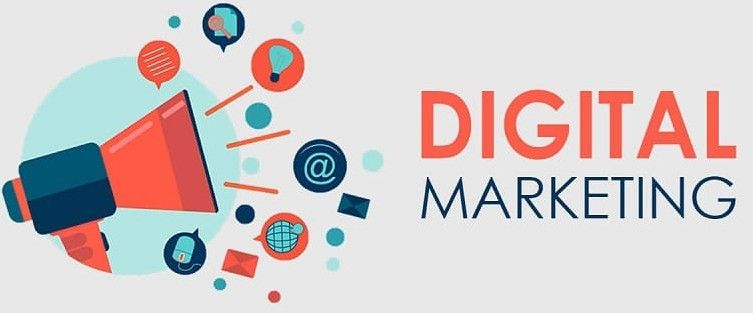 Marketing refers to the measures and actions taken by a producer or a company to promote and sell their goods and services. A marketer is necessary because they recognize their potential clients and consumers then work on getting their attention and getting them interested in the company's goods and services. A good marketing strategy for a company results in increase in sales and a boom in profit and to create a better brand image. Marketing ultimately helps a company achieve their goals. Marketing is a must for the success of any company trying to sell their products. Thus, there are plenty of promising jobs and positions in this industry.
With industrialization and globalization over the past few decades, marketing has become a necessity to attain a name and place in the market. The competition in the wide market is huge and thus the marketing industry is flourishing. The invention of television and internet has led to a new turn in the marketing industry by providing a huge platform for marketing. Earlier, the print marketing was the main source of advertisement. Newspapers, magazines, flyers etcetera contained articles or photographic content published by the companies for the promotion of the products and services.
Digital marketing is relatively new method of marketing as compared to print marketing. Digital marketing refers to the promotion of goods and services by using digital technologies, mainly the internet and television. In digital marketing, the promotional content is delivered through social media, search engines, websites and various other digital channels in order to get through the consumers. Digital marketing is also more cost effective than traditional marketing.
Even in digital marketing, there are various types of digital marketing, depending on the platform or type of content. Some of them are:
SEO (Search Engine Optimization): it is the most used platform when it comes to digital marketing. Google, Yahoo, Bing and various other online search engines are accessed by billions of people all over the globe. SEO drives your consumers to your company websites or business in general from these online platforms.
Social Media Marketing: Social media marketing is another huge platform that has become excessively popular in the past decade. Sharing quality content related to your products on platforms like Facebook, Instagram, Twitter and more is an excellent way to connect through your consumers.
Content Marketing: The form of marketing focused on creating and distributing content about their services to the online audience. It is a valuable marketing technique used to gain the attention of the audience by blogs, articles, videos and various other creative content.
Email Marketing: It is often regards as one of the most effective marketing strategy because of the direct engagement with customers through their mailboxes. It is a successful and profitable technique in terms of return. By sending impressive content to your existing customers you can win their trust and increase your brand value.
Online Advertisement: Flashing banner like advertisement for your product on websites with similar content or product and drive the customers to look into your products as well. Google AdSense provides these kind of services. Online newspaper and magazines also have pages featuring advertisement on them.
Smartphone Marketing: This is where a company would specifically like to focus on platforms like the mobiles, tablets etc. This is one of the most important marketing technique because in today's world, almost everyone owns a smartphone device and thus this platform is huge.
The digital marketing industry is now become a necessity if a company wants to gain and maintain a brand value in today's generation. Thus, there is plethora of digital marketing jobs available, ranging from newbie entry-level to manager level digital marketers.
Some of the best digital marketing jobs / positions are:
Digital Marketer or Growth Marketer: The job of a digital marketer is generally found in smaller company or start-ups which are at an early age. Digital marketers can do a variety of things including creating content, writing emails, proposing strategies to kick up the sales of a company. It is a well paid job if you have the right skill.
Content Strategist or Content Marketer: These people are expected to have a good command in SEO, writing and editing. The job requires on to have a creative mind so that their content, writing style etcetera can attract the consumers. The content produced is generally in form of blogs, posts, graphical content like videos etc.
Social Media Manager: The role of a social media manager is to run the social media accounts of the company, to attend and connect with the consumers across various social media platforms.
Paid-Marketing Manager: Those well versed in SEM (Search Engine Marketing) take up this job. There main work includes working with the creative team like (designers and content team) and analyzing the platform the paid advertisment has to be published on etc. Like most other digital marketing job the pay is excellent according to the skill level and time required.