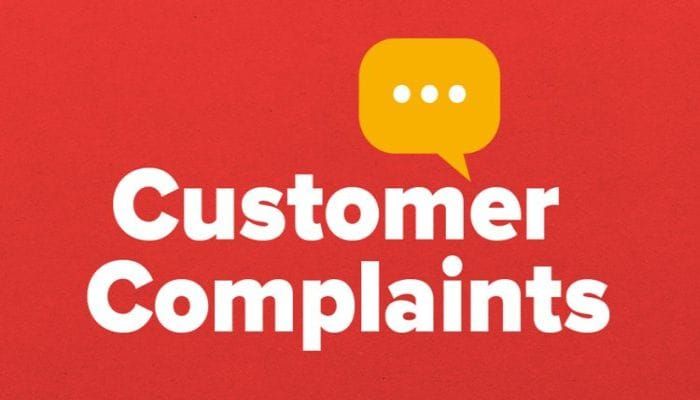 As per the BS 8600 standards, formulated by the British Standards Institute, a complaint is "an expression of dissatisfaction whether justified or not". Since the customers/consumers are the driving force behind the success of any organization, it becomes imperative that the problems being faced by them are handled and resolved, efficiently and on a timely basis. This is why many reputed organizations around the world have invested in effective customer complaint management programmes.
Complaint Handling At PlacementIndia
PlacementIndia is popular job portal that serves as common platform for bringing together job seekers, placement consultants, and reputed companies seeking talented professionals. There is a proper system in place to deal with PlacementIndia Consumer Complaints here. Every positive or negative comment left in the PlacementIndia.Com Feedback column is given due importance.
Complaint Handling Process At PlacementIndia
We Maintain An Open Policy Towards Complaints At PlacementIndia
we maintain an open policy towards complaints. All PlacementIndia reviews, whether good or bad, are welcome. Customers have the freedom to forward their complaints via phone, in person, by mail or through other online platforms.
It's All About The Attitude
All PlacementIndia Consumer Complaints are taken with a positive attitude. We maintain a positive outlook towards both the complainant and the complaint. Rather than treating the complaints as a nuisance, we look at the positive side. We appreciate the fact that rather than simply walking away, the customers took out some precious moments out of their valued time to voice their dissatisfaction.
We Listen
Rather than turning defensive when a complainant voices his dissatisfaction, we make a note of the problem. The precise nature of the complaint is determined and forwarded to the concerned authorities without any delays. All the complainants are treated in a professional manner. We have a dedicated staff that is trained in complaint handling.
We identify And fix
Once we get all the facts about a complaint right, we ensure that a proper solution is found for the problem. We encourage a learning culture here, which means that each PlacementIndia Consumer Complaint is treated as an opportunity to learn and improve ourselves. Proper measures are taken to ensure that the problem is fixed at the root level, so that there are no future complaints regarding the same.
Our effective complaint handling procedures have gained us the trust of our valued customers all over the country. Today, we are identified as a reliable entity that values the association of each of its customers, and leaves no stones unturned to ensure maximum customer satisfaction.