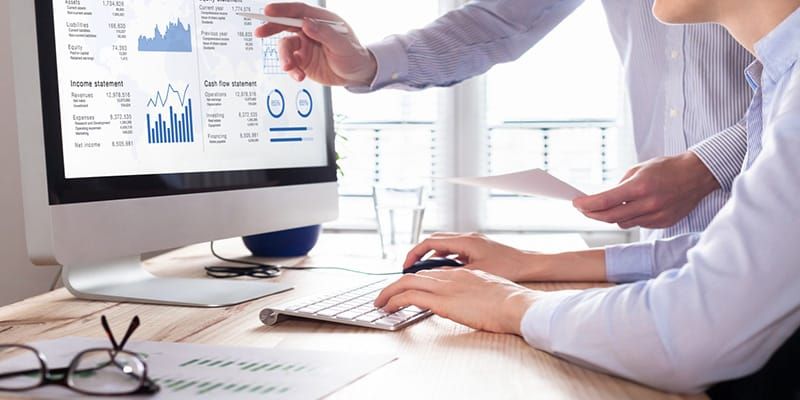 The global job market may seem to become gloomier but the availability of accounting jobs makes the profession still highly relevant and lucrative. As companies and countries feel the pinch of biting economic conditions, the more they will require accountants to help better manage their resources and cash flow. Demand for accountants with or without professional certification will rise as available accountant jobs are expected to increase. If you are looking for a job in accounting you will need to decide what type of job you desire.

An accountant's job involves working to ensure that business firms and individuals are keeping good records and paying taxes appropriately and on time. Though the accountant job report for some accounting positions may be simple, other Accountant Job descriptions are not quite as clear because of the number of obligatory responsibilities.
Different types of accounting job and their job descriptions
1) Public Accountant : Federal Government Accountants: Attainment into a government job is indeed both a reputable and responsible position. The motives include healthier job security and perks. There is time to time posts for government accounting jobs. Make certain you give it your best effort.
2) Postal Service Accountants : Postal services are common in every corner of the world. It is one of the major networks ever. The service keeps observing for accountants from time to time. The pay is generally good and you will be very pleased working as a postal service accountant.
3) Certified Personal Accountants : Of all the accounting occupations this is the one which is contagious the trend at a steady pace. Once you succeed as a certified personal accountant you can switch several clients all at once. You can essentially be your boss and choose how much of work load you desire and when. This is certainly a job which gives you wings to freedom.
4) Tax auditors : Taxes are very significant both on the part of the government and the masses. Tax auditors are thus a very vital asset to society. Make a career as a tax auditor and you will be sure of making a handsome living.
5) Tax preparers : Handling all your tax returns on your own is not an easy job. You need a proficient professional if you do not want to end up on paid more taxes than you essentially should be paying. Tax preparers are professionals who take care of your tax issues and help you save the extreme possible.
6) Bookkeepers : Do not get confused about the role of a bookkeeper. Their job centres on maintaining accurate records of financial data. It might range from info on payment, income, sales and purchase.
7) Payroll managers : Big corporate offices require many payroll managers to take care of their employee's payrolls. It is certainly a very challenging job these days.
8) Management of enterprises : Accountants no more just not limited to accounts. They are now being reliable with more accountable jobs like successively a full company or enterprise.
9) Local government auditors and accountants : A government job even local holds an excessive deal of value for accountants. One has a prodigious deal to gain by being in one of these.
10) State government auditors and accountants : There job responsibilities are comparable to that of their local counterparts. However, paybacks and perks are more profitable.
Why accounting job is considered as a stressful job?
Stagnant Work : Accounting isn't a creative or glamorous field. The regular work needs a lot of investigating and math, which can sometimes be very tedious and stagnant.
Busy Season : Accounting is a distinctively 9-to-6 job, excepting for the times when you need to spend more time with your imminent deadlines.
Stressful Work : The work role includes dealing with the company's finances, and hence, there is a bound to pressure. The more burden you will face, the more negative the experience you will have.