6 Steps to Developing a Career Vision or Goal-Setting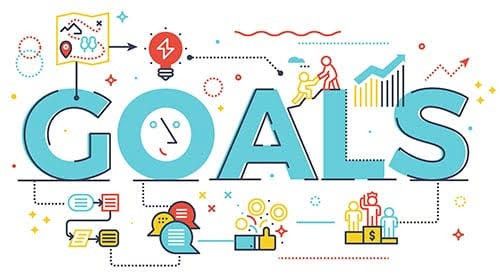 On the onset of any work or job, the two prime things that decide the fate of getting a success are the 'Mission' and 'Vision'. After the setting up a mission, a visual perception of the path to be taken to achieve that mission is seen. A career that has no vision is actually a failure and an unsuccessful one. Your vision is your career coach that will take you on a successful journey.
Why you should have a vision :
As any career has to face a lot of ups and downs, a set vision can let you remain calm and makes you capable of fighting the extenuating situations.
It gives you a thrust to move on in life despite hurdles.
How can you create a vision for your career?
Following are some of the points that must be considered while creating your career vision: Claim What You Want and don't want :
Assess your ambitions and abilities and lay down what you want from your career. Your interests and the capabilities shall be considered simultaneously in order to create an achievable vision. In addition to this, also keep a track of things that you are not good at.
Fight the Fear : When a person sees a vision, he/she is scared whether it will be materialized or not. This fear lets down the courage. So, it should be combated and focus shall be laid to create a vision and steps to follow it.
Self questioning : Self questioning is the best method. Before setting up your mission and vision you must be clear about your expectations from your field and where you wish to see yourself in some time.
Ask yourself questions like :
What type of company I want to join? For how many hours shall I work? What salary should I expect? Which are the jobs that I could handle? Where I want to settle?
There are numerous other questions other than this that shall be answered before you frame a vision for your career.
Assume it as a game
Don't just waste your time, once your vision is created, you must start following it. Take it as a game and smoothly head towards its utmost level.
Be positive Always follow a positive approach and shun off the negative vibes and logics. Just be open to change and receptive to new ideas. This will enable you to create your vision for career in a more effective manner.
(Also Read : You Must Know Your Career Goal )
The above mentioned steps will be useful to you only when you are strong-willed and have determination to attain higher goals in life.