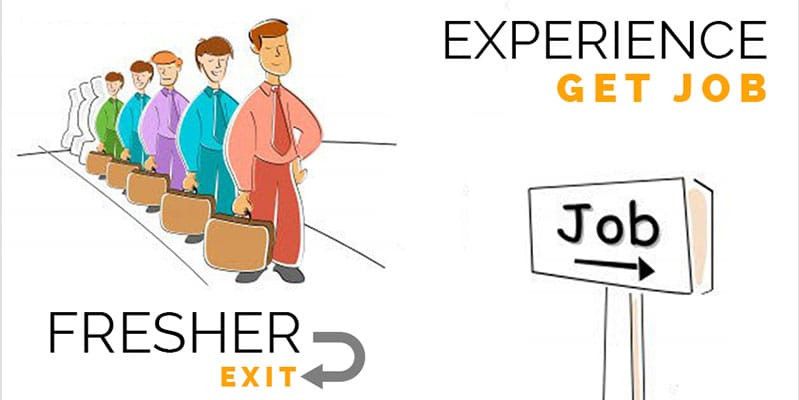 Will I get my dream job with no experience? How can I get the experience to avail a good opportunity? Where can I apply?
This is a common dilemma every newbie in the industry is having these days. Where to start from and how to reach the target job, is the main concern of every fresher looking for a job and not getting it, just because of no experience. Yes, experience counts but where to get this "experience"?
You cannot directly get a job unless you have worked somewhere or have a practical knowledge of the field you are going to work in. The main question lurks in your mind, "Who will give me a chance?" For that, you need to be dedicated and focused. By taking care of some simple aspects, you can achieve your goal and get your dream job. You only need to do a few things like:
Be focused on what you want and where you want to go. Changing paths will never lead you to your aim. Stay informed about new openings and job opportunities coming your way. It is an obvious fact that big players do not gamble with freshers. Therefore, you need to gain experience from small companies and then move to bigger ones.
Talk to people who are already working in a particular field of your interest. They may tell you some do's and dont's, which might prove useful for you to start with.
Find internships, trainings and work with companies in ongoing projects. This will definitely count in your resume as well as you will get an insight into the working procedure and processes of the company. Volunteer for few days or months, so that people know your potential, skills, hard work and may give you a chance. Keep trying and gain experience through these trainings and internships, because it is the easiest way to know the working style of the company.
Moreover, as a fresher, you cannot have a resume with ages of experience but you can add on some value to it and strive to learn as much as you can. By following this surely you will come out as a winner in the end!