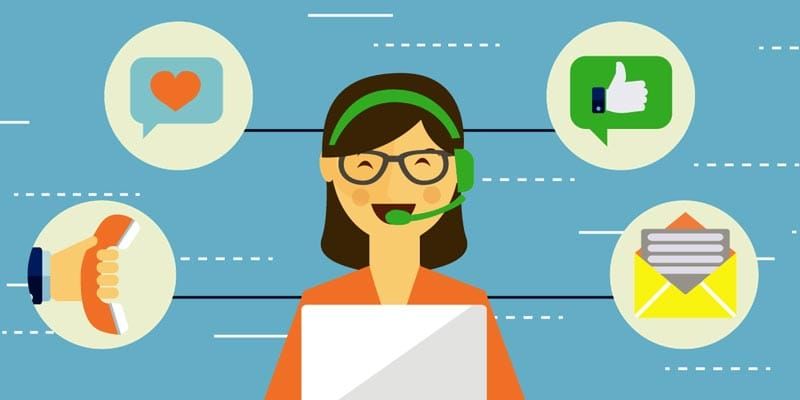 Customer service is the field of dedication, patience and ingenuity. This puts you in a situation where you have to stay calm in front of a not so happy customer. To remain composed in any case is the prime demand of an excellent customer service expert. Well, if you have the unbeatable competence in you, then nobody can stop you from succeeding in your sector. However, your resume shall speak for you.
Don't be puzzled! This means you should not be the speaking parrot of your customer care services skills. Rather your resume should speak for your skills loudly.
Here are some tips to follow and make your resume display the employer what exactly you are capable of.
Use Skills segment smartly : There is a 'SKILLS' section in almost all resume templates, and it has to be. This is the exact section to shine! Don't forget to mention both hard skills and soft skills cleverly on your resume. Do you know what soft customer service skills are? These are your effectiveness and efficiency when it comes to problem-solving. While in your hard customer service skills section, you need to mention all practical knowledge like typing with words per minute, any software expertise which helped you do your job effectively. Mention everything adequately.
Try to finish in Abridged Form. : Nobody is going to read your story like a resume. Yes, that's true. An employer looks only for the key points which you have to mention in smartly. Highlight every significant task you did in your previous job but avoid discussing them and ignore the petite ones. Try to finish on one page. Don't try to for more than two pages, until you have a wealth of skills to mention.
Take guidance but do not copy : While making your resume, don't try to copy an already used format. Instead, use your own creativity in designing your own resume. Using a template as a guide is alright. But don't copy. Remember, your employer is smart enough to find a difference between the same styles of resumes. They can quickly figure out, who is putting efforts and who is not. This can indeed be a wrong impression of you being a lousy customer service expert.
Using keywords is beneficial : Keywords play vital in every content no matter if it's a resume. Some companies hire employee's but evaluating their resumes on software. These work on specific keywords and select only the required one. So, using keywords in your resume could be beneficial. Use keywords to define everything from your skills to your qualifications. Try to integrate as many as possible without getting too wordy.
Focus more on results : While making your resume instead of mentioning your job profile, explain how effective you were to your previous company. Describe how you achieved your target in place of the work you did there. Your effectiveness in your customer service job speaks for you. Also, declare what you made in the post.
Be prepared if a first-timer : If you have never been to a customer service job, then be prepared before making your resume. See the qualifications needed and how they measure up to your personal working experience. Read some basics about customer service job and analyse whether you are capable of doing them or not. Relate your own experience with the critical features required by the employee. Don't forget to mention how you can be beneficial for the company you are applying for.
Well, these are some tips to make your resume for Customer Service Job eye-catching.
If you do have some excellent tips to help a first-timer do well, don't forget to share with us.