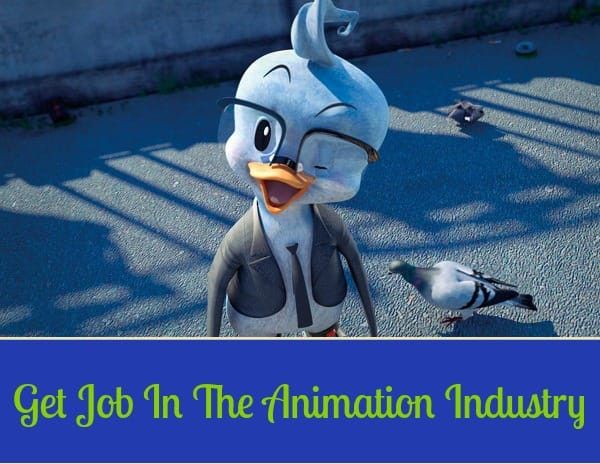 Are you tired of looking for your first job in the animation industry? Well, we'll advise you not to be hopeless but put some more efforts. Go through an analysis to find out what your weak points are. As you start working on your weak points, they may gradually turn into your strongest points.
The animation industry has emerged as highly competitive, but the good thing is it provides vast scope to aspirants due to a significant growth over a few last years. And this industry is said to achieve nearly 23% growth in the next four years. Isn't that good news? Here, we have some tips to share with you, which can help you catch your first job as an animator.
Be Well Knowledgeable In Your Field
This is a very general rule. As you know that competition in almost every field is touching the sky, and the animation industry is no exception. If you feel that competition is pushing you down, through your knowledge you can easily manage to bounce back. Your knowledge is a very powerful tool in the industry. If you are well knowledgeable, you are more likely to feel confident during your interview and can answer questions well.
Prepare An Excellent Demo Reel
Prepare a great animation demo reel which can impress the studio. Make sure it is creative and doesn't have any mistake. If you're in doubts, create something which is clear to you or first try to understand the concept properly. After approving your demo, the studio can call you for a direct interview. While sending the link of your demo, make ensure that the link is not broken or incomplete, and the password must be correct.
Be Found Easily
For being found easily, you can have your own blog or website. This way, recruiters can also see your work online. Creating a blog on the internet is really easy. Do some research on the internet and make a list of the companies where you can apply for your first job. Keep checking on the internet when these companies have job openings. Most importantly, do register yourself on job placement websites.
Write An Impressive Resume
As a fresher, you may find it difficult to write your resume, and may also make some mistakes while writing one. Save your resume from poor layout and typos. Don't emphasize on filling up pages; have a clear focus and be specific.Most companies communicate in English. If you find some troubles in your English, you'd better work on it. Otherwise, a good job may slip from under your hands because of your poor English.
You Can Go For An Internship
If you're finding it hard to get a job in the animation industry but getting a chance to work as an intern, you may consider on it. There are several benefits which an internship can provide you. You can gain experience in your particular field and also a network of contacts. There are short term and long term, and paid and unpaid internships. Internships are more about training than work.
Conclusion
You need to be knowledgeable and proactive to find a job in the animation industry. Finding a job might be some difficult but not impossible. So, don't lose courage; strengthen your weak points and rise as a champion.