5 Tips To Simplify Your Search For Software Engineer Jobs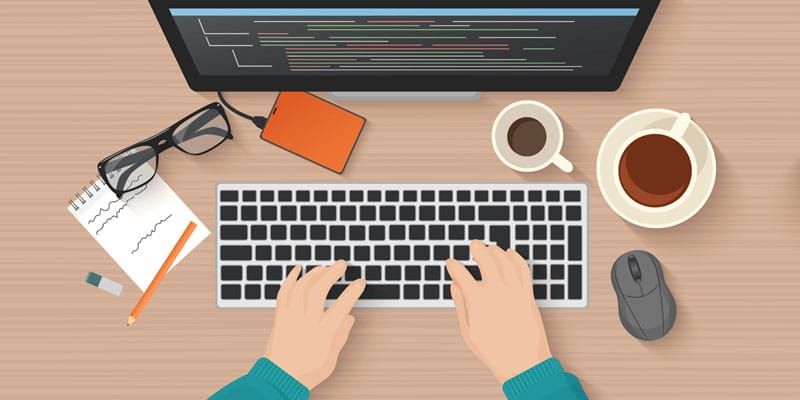 According to a research report, India expectedly had nearly 5.2 million software engineers in the year 2018, surpassing the United States by a huge margin. With so many people graduating to become software engineers, the fight to bag the perfect software engineering job in India has toughened. Whether you are an experienced professional or a fresher, finding a job in a reputed IT firm requires a lot of efforts. We are here to simplify your job hunt with some amazing tips for your net software engineer job search. Let's go through these tips.
Know The Kind Of Job You Seek
Starting off a software engineer job search without knowing what profile or role you actually want to work on would only make your life harder. There are a number of things that should be kept in mind while narrowing your job search. Right from focusing on the company, travel required, company culture, responsibilities, and benefits to more profile-related choices like front-end or back-end development, tech stacks being used, coding language programs, etc., you need to jot down what you like to define your profile. Having all these things narrowed down would enable you to make a more defined judgment regarding your job search.
Build & Showoff And Outstanding Project Portfolio
Being a software engineer, it is the projects that you have worked on that shows off your skills and expertise. And it's not just the experienced software engineers who can outshine with a portfolio; even the fresher engineers or graduates can also include the partially completed projects in their portfolio. Your portfolio is not just a reflection of the skills and techs you have mastered as an engineer, it also showcases the progress you've had in the past years. If you are willing to work a little harder, build a project that is laced with all the latest algorithms, trends, technologies, theories, etc. Whether you are creating a system, software application, or network, make sure it stands out. While the experienced software engineers can look through their projects to find out one that best reflects their skills, new grads can get creative and build amazing projects that they can show off in the interview.
Strengthen Online Presence
As a software engineer, being on the web is almost everything. If Google does not result your name on the first search ranking page, you've already given your competing seeker an opportunity to be favored by your potential recruiter. With more than 77% of recruiters searching information about seekers on the internet, having an online presence that can add to your candidature can easily turn the recruiter in your favor. And if you can create a portfolio website for your projects, blogs describing your project work on different platforms, along with a social media presence stating your professionalism, it would be icing on the cake. Go through your social media profiles on Facebook, Instagram, LinkedIn, etc., and ensure there are no photographs or posts that might turn the recruiter away. Moreover, add and share your projects, publications, software development experience, achievements, recommendations, etc., on your social media profiles to ensure the recruiter finds everything that is in favor of you as an ideal candidate for your dream software engineering job.
Build & Customize Your Resume
Resume casts the first impression on the recruiters and for a software engineer, having the right resume is indispensable. In addition to building a strong resume that highlights your key skills, achievements, certifications, etc., it is important that you customize each resume as per the job opening you are applying for. There are high chances for a generic resume built using resume building software to have the same old summary and other things in the resume. While applying for any software engineering job, customize each and every application as per the requirement to ensure that your application is shortlisted by the recruiter and you get the interview call at the quickest.

Get Ready For The Technical Round
The next tip pertains to the interview that you will have to give to bag your dream software engineer job. When going to an interview, software engineers need to prepare themselves for the technical round. And the main problem with this round is that many companies use the whiteboard technique to test your coding. While a majority of the software engineers work on code editor, a whiteboard test might just stir them. Maintaining complete silence during this round can also be hindrance. Practice the technique of thing out loud while coding to ensure that you are able to show off your coding knowledge while also impressing the interviewer.
Last but not least, networking is the main key that can speed up your software engineer job search. Whether you turn to LinkedIn to network with other professionals in your niche industry or make contacts with your old buddies from college days or other tech professionals, make sure you put yourself out there to sell your candidature. You can also attend local meet-ups, seminars, and other similar events for software engineers to get to know professionals of your industry and build your professional network.
Good luck with your job search!