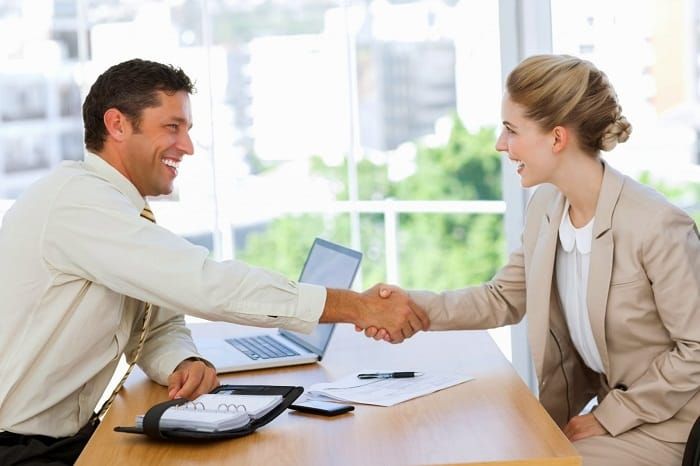 Though people say perfection is unattainable but still everyone tries to attain it. Especially when it comes to choosing a job, every candidate, be a fresher or experienced aspire to find the perfect job. Digitalization has definitely simplified the job search but finding a perfect job is still a hard nut to crack. A little hard work, dedication, efforts, and patience can help you achieve that perfect job that not only pays well but also makes you wake up with a smile each morning. If you are also in search of your perfect job, the five tips discussed below can be of great help. So without wasting any time, let's read the 5 effective tips for finding the perfect job.
Don't Stop Till You Find The Best: Try and try and you will succeed. This saying holds completely true in case of finding the perfect job. There are a number of jobs that you might come across on the way to finding your dream job but do not settle yourself for anything less than the perfect one. Pen down a flow chart that will ultimately head you towards that perfect job you've been eyeing on. Consider all other jobs as a stepping stone to success but never stop your job search till you find what you've been looking for in your career. Stay in a continuous job search mode and keep updating your LinkedIn profile, your resume, and other elements of your online identity to not let the opportunity slip by because of a stagnant or outdated resume or online presence when it comes knocking on your door.
Enrich Your Skill Set: In your quest to find the perfect job, your skill set plays a critical role. These skills are both the hard skills that are ideal for the job position you are looking for and the soft skills that can set you apart from other candidates. While continuing your search for the perfect job, it is important that you keep adding more skills to your skill set. You can take up new courses, get certifications, or learn new skills required for the job to enrich your skill set. You can also take classes and training to work on your soft skills like communication, creative thinking, leadership, problem-solving, adaptability etc., to outshine others with your skill-set.
Ingrain In Industry's Local Community: A great way to get closer to your perfect job is by ingraining yourself in your targeted industry's local community. This can help in understanding the industry better, networking with people that can help you move towards the perfect job, and knowing what skills etc., can be advantageous in the job. This can be done through various means. You can attend various seminars, talks, functions, and seminars hosted by industry influencers. You never know when and where you may even meet your future employer for the perfect job.
Don't Be Afraid To Turn Down A Job You Don't Like: Many people settle down for a good paying job in their quest for finding the perfect job without realizing that maybe the perfect job might be just around the corner. Instead of settling down for a job that doesn't seem ideal, turn it down and continue with your current job. You do not want to be seen as someone who hops around jobs very quickly as this might also cast a negative impression on your future employer.
Tap On Your Network & Connections: While searching for that perfect job, your network and connections can be a great way to enhance your search. Get in touch with people in your network as they can offer useful advice, suggest jobs, and even recommend you to their peers. Start networking with those working in your dream organizations and other industry influencers through LinkedIn. They can keep you informed about any new job opening and also recommend you in their organization if they feel your candidature as suitable.
Whether you are an experienced person or are a fresher, finding the perfect job is not a tough nut to crack if you keep looking for it with all dedication. You can also get in touch with job placement consultants in Nagpur, Kolkata, Delhi, etc., as they are better informed about industry needs and can train you to become a perfect fit for the perfect job.