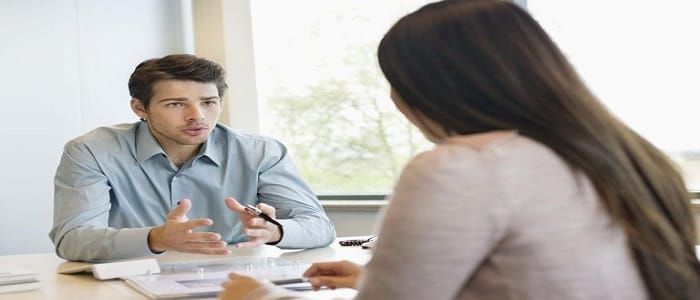 Interviews are always daunting for everyone, whether you are a fresher or an experienced person. You need to put in all your efforts to impress the interviewer so as to bag the job. Job interviews for the post of cashier are no less challenging. You need to display your best side and show off your various qualities. Since a cashier has to deal with a number of customers on a daily basis, it is essential that you possess great customer care skills. Such skills need to reflect in your interview. A cashier also has to deal with money all the time, so prove that you are trustworthy and good with money as well.
If you have applied for the post of cashier and are scared about the various questions that the interviewer may ask, then read on to find some important questions that are most commonly asked in such job interviews and know their apt replies. This little homework would not only make you confident but also help you ace the interview.
Why Do You Want A Cashier Job?
WHAT TO SAY- 'A cashier's job is to handle money and customer at the same time with a focused mind. I excel in both customer care as well as money handling.' Such an answer would convince them that you know what the basics of cashier job are and can be trusted, not just with money, but with the esteemed customers as well.
WHAT NOT TO SAY- 'I am trustworthy and good with money.' An employer does not want you to tell him or her that you are trustworthy; they will get to know about it with time only.
What According To You Is The Most Important Quality Of A Cashier?
WHAT TO SAY- 'Patience, accuracy and great customer care skill.'
WHAT NOT TO SAY- 'Good Handling of money.' No doubt, good handling of money is important, but that is not the only thing required. You also need to deal with tons of customer on a daily basis. So don't forget to add good customer handling along with money handling.
What Is Good Customer Service According To You?
WHAT TO SAY- 'Greeting the customers with a smile and making sure that all their queries are solved. A customer should always leave satisfied and happy.' Tell them about how you can keep them happy and assist them at every step
WHAT NOT TO SAY- Don't over-exaggerate everything. Never complain about the customer. This would leave a negative impact on the interviewer.
How Well Can You Handle Money?
WHAT TO SAY- 'Dealing with money is the first thing for me as a cashier and it needs to be handled with utter care. My focus would be to maintain a steady balance between the cash register and the physical cash.' Also, tell them about your experience of handling money if you have any.
WHAT NOT TO SAY- Don't talk about your bad experiences or how you overcame them. Do not let the interviewer make an impression that you are clumsy and not good with money.
Share An Experience Where You Overcame A Difficult Situation At Work As A Cashier.
This is a tricky question. You can share any of your stories where you dealt with a difficult situation and overcame it nicely. If you don't have any such situation then also don't just sit quietly but tell them that you haven't dealt with such situation till date but if needed, you will definitely handle it with full care.
If you have also applied for a cashier job interview, then go through the five questions that we have discussed above to get success in your interview. Be confident and keep your cool while answering any question.