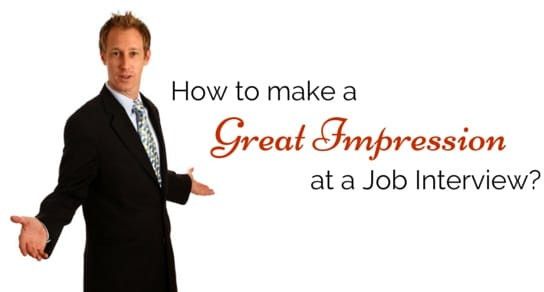 Job Interview! These two very simple words become a cause of nervousness and fear for the candidates. Giving an interview is as intense as giving a math exam and that too without preparation. As such, preparing for a job interview doesn't help much as you can be asked anything. So, in that case you can never be sure of your first impression on the interviewer.
If you are the one who has to appear for an interview soon then this write-up will prove to be really beneficial. Here, we will offer you some very useful tips for creating a positive and effective first impression on the interviewer.
Misconceptions
Candidates have this very common misconception that their degrees and skills alone can take them to places. Yes, of course, these things help but to an extent.
What all counts?
Forming an impression on somebody does not take more than few seconds. Things that matter are your:
Hairdo
Facial expressions
Attire
Shoes
Attitude
Punctuality
These are some of the very first things that contribute in forming your first impression on the interviewer. These things are noticed by the interviewer when you first enter the venue. Your skills and conversational power comes after this.
Essential Factors affecting your first impression:
Overall expressions or body language: This encompasses your way of walking, posture, handshake and the facial expressions. Work out on these points and make yourself perfect as these things count a lot. Don't forget to pass a smile during the conversation so as to convey a positive and relaxing impression on the interviewer.
Taking personality development classes can help in making your body language perfect.
Your way of speaking: Along with the body language the way you speak matters a lot. Ensure that:
Your voice doesn't shiver
Tone is adjustable
Nervousness is not translated in your voice
There is no fumbling
None of the words you speak is sarcastic
What is required is a confident and serious talk. You can conduct a mock interview practice at your home or in front of your friends to know about the improvements that are needed.
Check your words: Words that once come out of the mouth can never be taken back. So, be extra cautious before you utter a word. Saying anything wrong might spoil your impression.
Thus, keeping track of the above mentioned will simply let you create a great first impression in an interview. A good impression is sure to get you the job. All the very best then.