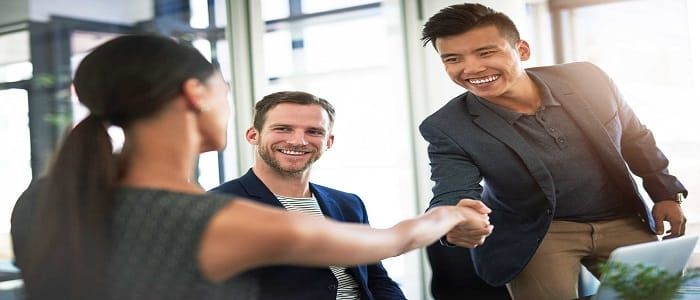 First impression is undoubtedly the last impression; whether it is for your love life, your interview or your first day at work. You keep brooding about ways to impress the co-workers and the employer during the first few weeks of your new job. The anxiety and nervousness you feel at the interview do not end just with the interview selection; it does continue to the first day, in fact, the first month, of your new job.
If you are also stuck in the same situation then you have landed on the right place. Below we have discussed 5 effective tips to help you cast a lasting impression in the initial phase of your new job.
Appreciate The Opportunity
Ground-rule for a new job: 'Never take anything or anyone for granted'. Appreciate the fact that you got the opportunity to work in the organization. Make it obvious to your employer that you are happy you got the job. Let them know that you are enjoying this new position and are willing to go the extra mile for this opportunity.
Sending a thank you email to your boss after a month of job completion never goes out of class and would definitely impress him or her.
Know Your Co-Workers
Break the ice between you and the co-workers by indulging in small talks during lunch time or snack breaks. Use the 70-30 rule for this. 70% of the conversation that you have should be more focused on knowing about the company and its working; i.e., let them talk first. The rest 30% can be about you and your previous work profile etc.
Impress them with your talks and attitude (don't overdo it!) and who knows, they may be instrumental in your career growth in this organization.
Show Some Extra Efforts
Extra efforts never go unnoticed. Whether it is the extra hours that you decide to work, the add-on assignment that you take or just the help that you offer in various sphere, this extra effort in the initial phase would work wonders in the coming time. Employers are always impressed with a person who takes initiative and does not go by the clock.
Working those extra hours or taking up those extra assignments would show how dedicated and eager you are to learn new things.
Be Professional And Look The Same
Don't enter into the office space wearing those casual sweatshirts or hoodies. It's your new job, learn to be professional and dress accordingly. Remember, the way you dress up says a lot about your attitude to work. Another aspect of being professional is your punctuality. Be there on time at least for the first month to cast a good impression on your employer.
Once you have got inside the office, know what type of clothing people usually adorn and make changes in your personality accordingly.
Don't Hesitate To Ask Questions
Dave Smith of TekScape says that a new employee who comes with a number of questions asking about the job profile, the organization and its working culture, always impresses the employer. Your questions and inquisitive nature show that you are putting efforts into understanding the job and are interested in the organization.
You need to gain as much information as you can about the organization; and the best way to do is to ask questions.
Getting a new job brings a mixed feeling of nervousness and excitement. But, you need to keep those emotions aside and work on making healthy relations with the people around you so that you enjoy your work period at this company. Use these tips and enjoy working at your new job