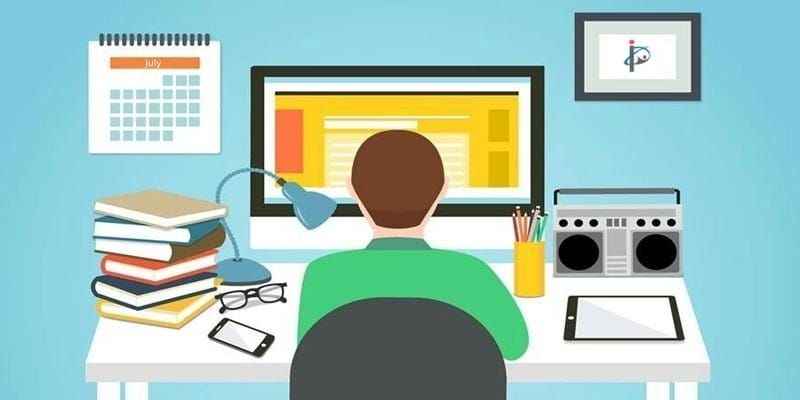 In the modern world, people have become tech-savvy. Computers have replaced the manual scripts and the jobs have become much easier. People now do not have to go through the pages to find any information. A click on the correct software can now fetch you all your desired information.
This information is updated and stored from time to time on computers. Most of the big business houses require the data entry operator. The use of technology has increased so much that most of the jobs require proper knowledge of computers.
Why Do Corporates Need Data Entry Operators?
The corporates have a large number of transactions every day. They need to upload all the transactions from the smallest one to the biggest in their records. This creates the need for data entry operators in the corporate world. Technological progress has changed the entire working process. It is very important to hire people who have data entry knowledge to maintain the flow of information in the system.
Essential Skills Required For Data Entry
Data Entry jobs in Gurgaon required profound knowledge of computer, you need to know the various software which can help you to complete your tasks faster within the stipulated time. But you need to know the following skills that will enhance your career as a data entry operator. They are:
You need to have good communication skills as you have to communicate with your team member and also the other departs of your company to collect the various data and encounter them if they give you incorrect data.
You need to have a good knowledge of operating excel. The maximum work in data entry occurs in excel sheets, so, you need to know about the different operators in excel
You need to give your full attention to every detail while you are working. As data entry involves number and alphabets you have to be very careful
You need to have a good typing speed which will help you complete your task in time and without any problem
You have to know about the different data entry software like a word processor, spreadsheets, etc. which will be useful while you are working
You need to enter all the data accurately without any mistakes and you have to recheck the data to see any errors.
How Can You Enhance Your Skills That Are Required For the Data Entry Jobs?
You need to enhance your data entry skills. This will help you finish your work faster and with accuracy. You can learn them with the help of your computer or you can even take up some classes that can help you enhance your skills and efficiency.
Many online tools can help you improve your typing speed. All these typing tools will help you increase your typing speed and at the same time improve your concentration so that you do not do any mistake while typing
You need to know your keyboard very well, there are many keys like TAB, etc. that will help you increase your typing speed and at the same time finish your task
Data entry is a very monotonous work, you have to sit in one place and finish your work, however, you need to take care of your health so you need to have a comfortable place where you can sit and finish your work this will help increase your productivity at work.
You can do mistakes while typing your data, so to rectify it, you need to have some extra time so that you can check your work and see if you have any mistakes and correct them.
Technological advancement has not only saves our time but also helps to reduce a lot of costs. The efficiency level has increased a lot. Moreover, the rate of employment has also increased in recent times. Proper technical knowledge can help you to climb up the corporate ladder easily.