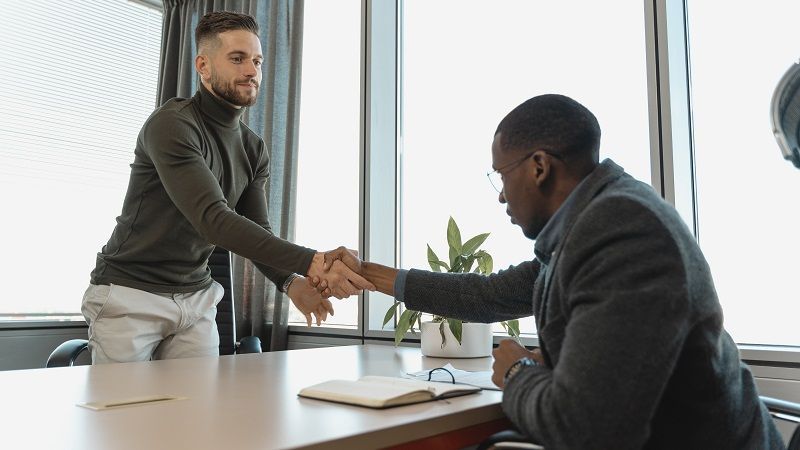 Recruitment agencies in Delhi NCR are growing in leaps and bounds. With each passing years, more and more employers are placing trust in these agencies for their manpower hiring. Recruitment is not as simple as it appears; it comes with its own set of challenges and complexities. Recruitment agencies simplify all these problems and make the journey of hiring people smooth and productive. This is the reason why employers are increasingly depending on recruitment agencies and hiring them to fulfill their vacancies. If you wish to know why recruitment agencies are the best solution for employers, the read further:
1. A Rich Candidate Database
Recruitment agencies have a wider access to the job seekers and they possess a rich database of the eligible candidates. This database comprises the details of both active and passive job seekers that can be exploited by for urgent as well as non-urgent hiring. Moreover, these agencies hold expertise in maintaining profile-wise database of the job seekers, which facilitates the interview line-up process for the employers.
2. Screening process and short-listing process expertise
It won't be exaggerating if recruitment agencies are said to be the expert of the screening methodologies. These agencies have not only adopted the proven processes and methods of hiring but they also keep on looking for innovative solutions to make hiring for the recruiters fast, reliable, and cost effective. Due to their streamlined and refined screening processes, the employers associated with these agencies get only the right candidates for interview, thereby help them save time and money.
3. Saving of employers' time and energy
Finding the candidates from diverse sources is a tedious task, which results in consumption of time as well as loss of energy. When employers go to recruitment agencies, they in a way ensure that their focus is fixed on the core business; thereby they avoid wastage of time and energy on the screening of thousands of applicants. Recruitment agencies enable employers to ascertain that the applicants with no matching profile reach them for the interview. So with the involvement of recruitment agencies in corporate hiring, employers simply don't get to waste energy over other queries and processes of job applicants.
4. Reduction in hiring outlays
Reduction in the hiring outlays can be termed as one of the key driving forces in getting the human resource needs fulfilled through a recruitment agency. Recruitment agencies often have multiple plans for hiring the candidates against a particular job opening, and also against the large scale recruitment drives. Moreover, the experience of a consultant comes way cheaper than any other hiring alternatives. With these agencies, the employers get an edge in saving money as they need not bear the extra cost of hiring a dedicated internal team for hiring purposes.
5. Help strengthen brand image
A strong association of the recruitment agencies with a number of job seekers provides employers an immense exposure among a vast talent pool. With a streamlined approach, this exposure can be tapped for building brand among the talented job seekers. Not only this, but the recruiting agency also plays an active role in convincing the candidates about the corporate goodwill, which ultimately helps strengthen brand image of the employers.
Recruitment agencies have been providing convenience and cost-effectiveness for the whole process of hiring. They not only fulfill the vacancies easily but also source the best talents for the employer. Their access to active and passive job seekers enables them to help employers to fulfill vacancies in the shortest possible duration. Every year the number of recruitment agencies has been significantly growing and the main reason for this has been their expertise in hiring.