The paramount role of Business Development Executive in a company?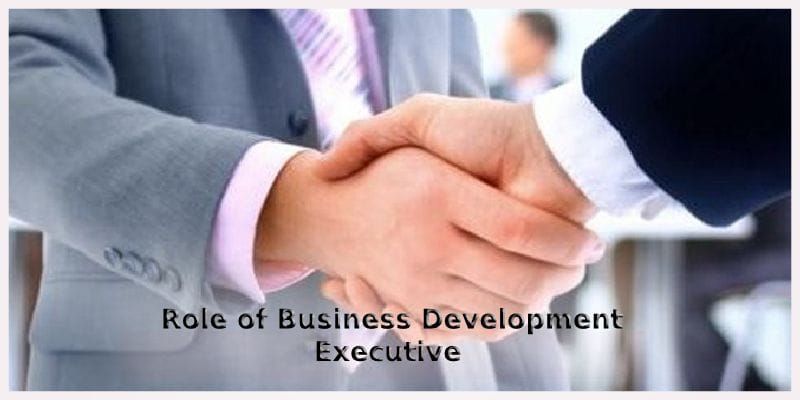 When it comes to your career, you need to make sure that you are aware of what positions you might be able to hold. One of them is the business development executive job, and you need to know not only what is going to be required of you in the position, but also what type of education is required. Here is everything that you should be aware of if you are interested in holding this position one day in any company.

Everything you need to know about the position
The Business Development Executive Job is focused on prospect management, lead generation, and customer acquisition and would require you to meet with clients. This position is responsible for a wide variety of tasks, such as web leads, networking, researching client referrals, providing customers with information regarding services and much more. There are also many responsibilities and duties that you should be aware of, such as:
Identifying, qualification and securing of company-related opportunities; coordination of generation related activities and developing strategies for targeted sales
Building company based relationships with potential and current clients
Understanding the needs of the customer and then offering solutions along with support and answering questions from the client and following up with these questions and answering the RFP or request for proposals from clients
Collaboration with leadership and sales to secure, keep and grow the accounts
Creating presentations that are informative and presenting and delivering the information to any potential customers at conferences, trade shows, industry exhibits, and client meetings
Creation and maintenance of a database or list of prospective clients and information regarding potential customers
Cold calling and making numerous outbound calls to various potential customers and closing sales as well as working with the client throughout the process for closing
Meeting the set quotas for interviews, appointments, inactive calls, active and cold calls and exceeding or meeting the annual goals
Maintaining the pipeline with all of the sales administration through the CRM software
Collaboration regarding sales goals, forecasting, and planning with management along with maintaining both short and the long term plans for the company
These are just the main responsibilities that would come along with this position, and you need to know what they are before you think about taking this position.
Qualifications and Requirements
Another thing that you would need to make sure that you are aware of are the qualifications as well as requirements to fulfill this job, and they include:
Experience with prospect management and lead generation
Excellent written and verbal communication skills and the ability to interact, call and connect with all potential customers
Goal-oriented and persuasive
Have an outgoing, friendly and energetic demeanor
High school graduation
4 years of experience in cold calling or experience from working in a call center
Preferably a Bachelors degree
Strong computer-based skills like Microsoft Office Suite applications and sales force or CRM experience.
These are only a few of the many requirements along with qualifications that are required, so make sure that you fit the requirements before you apply for the position.
Go ahead and start considering whether or not you want to apply for the open business development executive job, and you should know what the responsibilities would be. Those in this position are going to be dealing with customers and making numerous phone calls to make sure that leads are generated. Also, you should know what the requirements are in terms of education and experience, and you would want to have experience in call centers and preferably have a Bachelors' degree and so much more.