Top Reasons to Learn HTML and CSS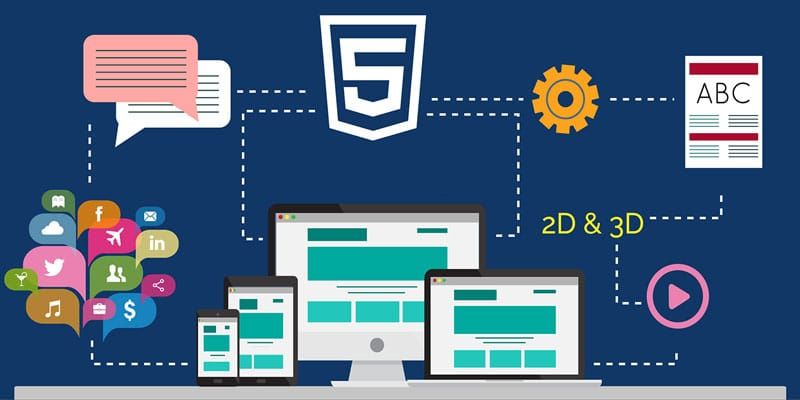 Regardless of your profession, HTML and CSS are two of the best skills to acquire. Even the slightest of knowledge on the two languages can help bring a huge impact on your career. You have heard about the perks of learning foreign languages. But you might be oblivion to the fact that having the command on these two languages can help you fetch the big-salaried HTML jobs in Pune.
Understanding HTML and CSS
HTML and CSS are the fundamental languages of the internet. While HTML is a markup language that is relied upon for web page development, CSS is used to define document presentation written in HTML.
Why Learning HTML and CSS is Profitable?
Better Understanding of the Internet : It always pays off to learn about the HTML and CSS basics and how they develop web pages. Both of them are useful tools for all designers, marketing experts, and other professionals. For instance, the landing pages must be optimized, evaluated before being developed by the present-day marketers. It is next to impossible to fetch the best results sans a basic understanding of HTML and CSS.
Make Unique Websites : Thanks to the evolution of technology, it is a simple task to create a website with the help of a free web template. But rest assured, that your website shall have similarities with the remaining websites on the internet. A solid way to make a perfect website that is unique and personal is through HTML and CSS. And the best part? You need not dole out any money and hire someone else to do it on your behalf.
Start a Web-Related Career : For individuals who wish to have a career in HTML and become an expert web developer, there is a requirement for HTML. You can seek an answer on the importance of HTML from web designers. Only a handful of them would say that you can do without them, and the majority would claim that you learn both languages.
Get to Learn Different Coding Languages with Utmost Ease : Having a stronghold on the basics will assist you in learning other programming languages like SQL, PHP, JavaScript, easier. The more you know about the languages, the better HTML jobs in Pune you get.
Make Money : You can also start making money with both HTML and CSS skills. Browse the web and you will understand yourself. You would come across multiple freelance jobs on HTML and CSS. You can always earn more as you start learning other skills like Photoshop, JavaScript.
You Possess the Know-How to Create and Understand the Basics of the Web : HTML and CSS are the foundations that are looked upon to create websites. If you have the proper know-how on how they work together, you can be confident in terms of professions, marketing, and design. You need not be a professional, but having the complete knowledge on how to put these two languages to use can assist you to create a user-friendly and optimized webpage for your company. Sans knowing the basics, you would be having a hard time for good results.
HTML and CSS : Are They Easy to Learn?
HTML CSS is the simplest of all programming languages, and trust us when we say this, that you need not have a computer science degree to get started. On contrary, computer science is quite hard to learn, given how it is explained.
You are not required to learn the whole language at one, but investing a handful of days in understanding the fundamental structure would id you to make your easy web page. It is likely, that your first page wouldn't be visually attractive, but that doesn't count. Isn't it amazing to get the page out there on the web and have the confidence that you can do it? Just by being persistent and learning, you will get the best results that you were searching for.