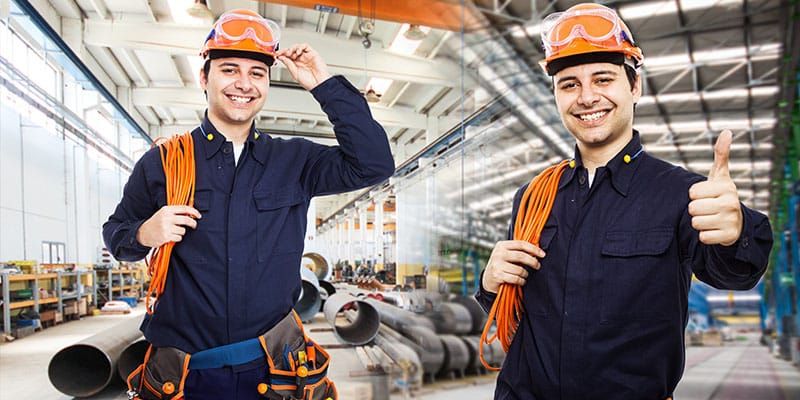 Mechanical engineers are skilled to apply physics and science knowledge in the mechanical systems. They plan, manufacture, and examine these systems. It is often a division of engineering that looks at how heat can be used to create power in machines to produce, design, or operate. As far as engineering goes, the mechanical report is one of the oldest.
If you desire to become an engineer of any sort, you will want to know how mechanics work. You will also require a background in science and possibly in thermodynamics. These types of engineers use these principles in adding to computers and other tools to plan or analyze equipment and machinery.
What is the basic education and training needed for Mechanical Engineer Jobs?
Engineers should at least have a bachelor's degree in engineering. Higher degrees or business administration degrees are helpful to land upon beneficial jobs. Most of the employers are eager to make sure that their employees stay abreast with the latest activities in the engineering world and hold education throughout their careers by sponsoring the education operating cost.
There are numerous online courses too that could be cooperative for mechanical engineers who wish to work full time. Just look through the college directory of your area to find the different part-time advanced courses which can be useful for those who prefer to do a work-study program.
What is the job description and scope in the mechanical engineer field?
Mechanical engineers mostly design tools and machines for engineering and civil needs and they often work as a team to expand new machines. Engineering is an enormous area with various scopes and applications including air pollution control engineer, automotive engineer or manufacturing engineer among others.
Mechanical engineers can decide their fields of specialization including instrumentation or bioengineering to become subject matter experts in their fields and industries. Mechanical engineers should have a superior aptitude in science and mathematics and should have a curious mind to explore the machine parts. They should be physically fit as their job might need long hours of hard physical work involving work at odd hours.
Ways to find Mechanical Engineer Jobs
First, you can go back to school and get your master's degree in either mechanical, aerospace, or business. A master's degree will place you apart from the rest of the applicants that are applying for basic level mechanical jobs. A lot of companies will also ignore the fact that you don't have any skill because of this.
Secondly, you can get a job as a mechanical engineering designer. You'll have to know drafting standards such as ANSI Y14.5 and a CAD program such as Solid works to land a job like this. It will be pretty easy to find a designer job, if you are proficient in ANSI Y14.5 and Solid works and possess a mechanical engineering degree. Your pay will be significantly less, but you'll be gaining experience. If you don't know anything about drafting standards, then go to your local community college and enroll in a drafting class and also the course of a Solid work offered by solid works resellers.
Thirdly, just be very determined in your job hunt. Here's a list of action items:
Verify the job boards, such as Monster, Indeed, CareerBuilder, and Craigslist regularly and apply to every mechanical engineering job that is posted with experience required of five years or less.
Put forward your resume to these sites so that it is searchable for recruiters of companies.
Browser the company websites that you are fascinated in and submit your resume to their resume database.
Go on as many interviews as you can to acquire practice at doing interviews. Throughout interviews make sure to ask a lot of questions about the company and what they do there. This will show obsession and attention.
Go to job fairs and hand out resumes to all the companies' presence.
If you are not contacted indirectly by the companies than show up in person and drop your resume off with the receptionist.
Future scope in the Mechanical Engineer Jobs
Mechanical engineers begin their career as assistants to senior engineers where they add hands-on experience in different projects. Once they grow enough experience, they move on to become supervisors or managers lies in the employee's caliber.
Mechanical engineers with higher degrees can turn into research directors or they can even set up their consultancy services or manufacturing companies to become entrepreneurs.
Best areas to look for Mechanical Engineering jobs?
The best cities in India for jobs for mechanical engineers are Rajkot , Ahmadabad, Vadodara, Delhi and Gurgaon in order. However, entry-level salaries are normally highest in Mumbai followed Pune, Bangalore. But as regards location, mechanical engineering jobs are evergreen and there is an essential chance in nearly all key areas of India.