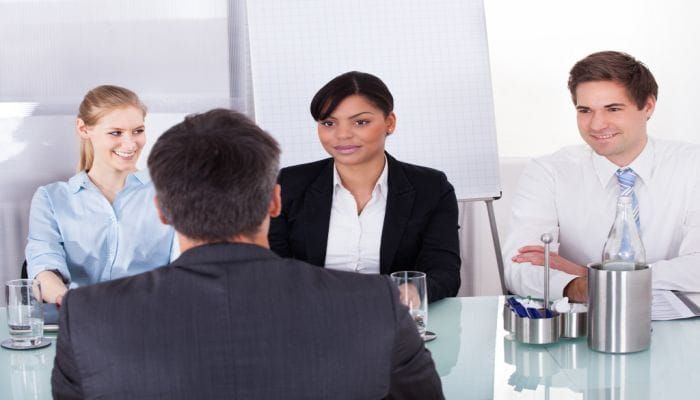 People going for the interview may have to face a hot boiler-like situation, when a panel of interviewers is waiting to welcome them. Facing a panel with all the interviewers together is not an easy task as it puts one under immense pressure. It is like confronting, accepting and dodging several viewpoints at the same time. Nowadays many companies opt for panel interview while undertaking the recruitment process, but why is it preferred and what exactly does it involve?
Why Panel Interview?
From the companies' perspective
(a) The real self of the interviewer emerges in the process of extensive interviewing.
(b) It saves time: It is a part of the time management strategy for a company, to bring all the interviewers together to meet the interviewee in a single session, rather than fixing individual session with each interviewer.
From the perspective of the applicants
(a) Less time consuming: Get a chance to meet the company professionals in one go, and understand how they work as a team.

But, generally it is quite stressful for the applicants to face the panel. Some tips to come out of the panel interview with flying colors include:
(a) Ask the HR Recruiter about the company's interview agenda.
(b) Gain information about the company, before coming for the interview. Do research to gain information about each panel member.
(c) Maintain eye contact with every member in the panel while answering. Make initial eye contact with the person asking the question, then include all.
(d) Come prepared for the obvious questions like, "Tell me something about yourself". Your answers should present different aspects of your personality. Remember that you have to impress everyone.
(e) Answer behavioral questions honestly. As there are people with different viewpoints, so there are chances that you can be cross checked.
The key to successfully facing a panel interview lies in coming prepared and facing the panel with confidence. The panel interview should be taken as an opportunity for the job seekers to prove themselves valuable to the company in a single meet to many members of the company.