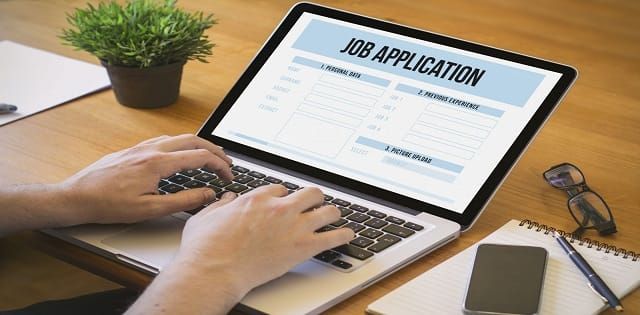 Nowadays searching a job is as easy as tough it is. Yes, you read it right. On one hand, digitization has added ease and speed to the ways candidate search jobs but on other hand availability of highly-skilled and talented candidates has raised the competition and the bar of employer's expectations. Besides having a great academic record, professional degree from an esteemed institute and work experience, sometimes candidate are unable to crack the opportunities and are left confused on what to improve. So here we are with some general mistakes, which usually hamper your way to your dream job:
Not Doing The Homework Before Interview
Sometimes candidates are so confident (rather overconfident) on their competence to crack the interview that they completely overlook the need to doing homework before Interview. This mistake can cost you a dream job. Homework before the interview, not only includes the preparation to hold communication there but also keeping yourself updated with vital information about the company you are applied for, its competition and industry news etc.
Not Customizing & Updating The Resume
The trend of making one resume and using it universally is totally out. With candidates being highly-dynamic and companies looking for multitaskers, you need to clearly understand the requirement of post you have applied for and customize your resume accordingly. It doesn't mean adding lies or misleading facts in your CV, it is just being wise enough to highlight the skills, experience or may a course that can be helpful in strengthening your candidature.
Not Branding Yourself
Branding oneself is imperative in a job search. Many job seekers just brand themselves as "all things to all people" which may put off many employers. It is important to brand yourself to let the prospective employer know who you are immediately. Be it your social media profile, profile on job boards or on different placement portals, it is important to create your brand to let them know what all you've achieved so far and where you are headed to.
Not Leveraging Your Network
Another mistake that job seekers make while searching for a job is that they do not leverage their network. While job hunting, it is important for the job seekers to get out and get in touch with the people they know. There are high chances the people you know may know other people who may be of great help while searching for job. Isolating oneself while job searching can be a big disadvantage and hamper your job search.
Not Creating A Presentable Online Identity
Today everyone has an online identity. Usually, we treat our online identity as a totally personal affair because we think it is only for socializing with friends and families, but nowadays it's not only limited to that. Employers and recruiters are now also screening the candidate's online identity and to judge his suitability for the vacant position. So audit your online identity and do the needful to make it presentable before you apply for your dream job.
The list of such mistakes can be very long; here, we have just tried to discuss the most common ones that are usually made by the candidates. In today's competitive world you cannot afford to lose a good job offer brought to you by your job consultant or placement consultants in Patna, Kolkata, Mumbai, Bangalore etc., owing to some mistakes like this. In nutshell, as a candidate you need to be a little extra careful to ensure in doing homework before interview, customizing & updating your resume, branding yourself, leveraging your network and creating a presentable online identity. Share your opinion and feedbacks on more such mistakes which one needs to correct to grab a dream job offer.