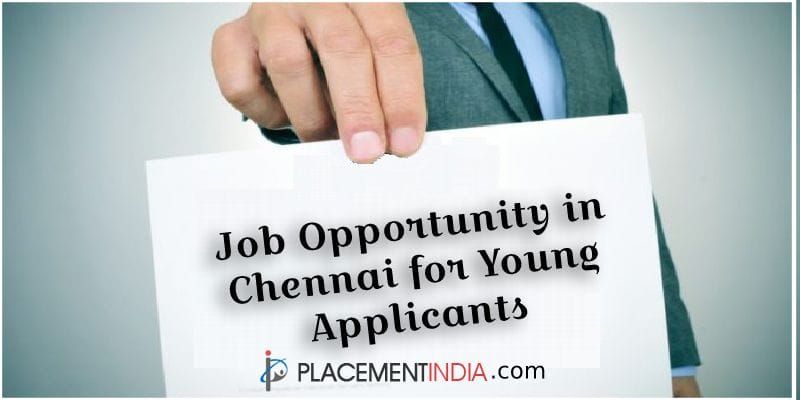 Finding a good-paying job in a reputed company has become tough over time. With tons of competition and the number of applicants per job is increasing day by day, getting a decent job is like winning a lottery ticket. Chennai being one of the largest economies of India has plenty of opportunities for young applicants.
With manufacturing industries like computers, technology, and hardware flourishing in Chennai, along with the wide industrial base of healthcare and automobile there is a wide scope of good-paying jobs in the city. Here listed below are few amazing job opportunities which will help you grow in your career.
Software Developers
Since Chennai is flourishing in technology manufacturing there are many large scale Indian companies and MNCs that offer flexible jobs for young applicants. There is a huge demand for software developers with both full time and part-time positions. Men and women both are opting for these types of jobs in Chennai One could apply to this job if you have a degree in computer science and have strong computer programming skills. This is a perfect city for people looking for IT-related job opportunities with a good pay scale.

Sales and Business Development
This is an exciting job opportunity that requires skill in developing and maintaining a relationship with new clients in the interest of the company. For this type of job vacancy, a high level of experience is required from the candidates. Many employers look for a bachelor's degree in sales and marketing, business administration, or entrepreneurship in the desired applicants. If you have the experience and education in this field there are tons of great jobs for you in Chennai. You could apply to these sales and business development jobs in Chennai, online on various job portals.

Research and Analytics
Research and analytics job requires you to have good report writing and number-crunching skills, with a good knowledge of the corporate finance sector. This job requires experience and great skills. So if you are someone who has experience in the related field with Strong mathematical and analytical skills then Chennai is the ideal place for you to get great job opportunities. With many big companies offering good pay- scale Chennai is the hot spot for Research and analytics candidates.

Content Writers
With digitization, content writing has become very popular in recent times. This job requires you to have good writing skills. Chennai has many software firms that constantly need content writers. Hence this is a great place for people looking for content writing-related jobs. Many companies provide flexible working hours from part-time to full-time positions. Many women in Chennai are opting for Work from Home, which allows them flexibility in working hours so that they can balance both their family and work life. You can also opt for a freelancing job in content writing in Chennai.

Telecalling
This field has a great scope in Chennai with many companies offering multiple vacancies for Telecalling. The candidate needs to make calls on behalf of the employers and represent the company. If you are someone who has a knack for handling different types of customers this is the ideal job for you.

The above-mentioned job is only a few among many other job opportunities in Chennai. The city has a great working environment with multiple vacancies for both young and experienced applicants. You could choose the job which suits your needs and requirement easily in Chennai. This cosmopolitan city has a variety of working options in every field. So if you want to get the best career opportunity Chennai is the just the place for you.