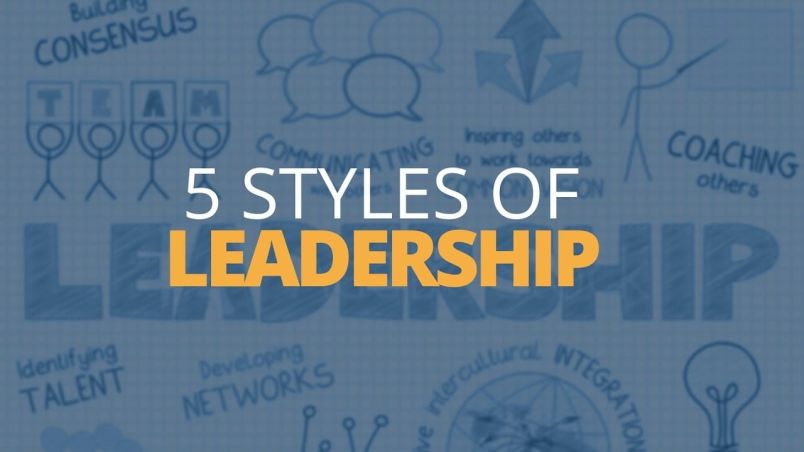 Every organization has various specialized teams to carry out the particular work assigned to them. But, every team needs a leader who can help the team member's work towards the achievement of the organization's goals. Moreover, also encourage and motivate them on a continuous basis, which helps them to do well and give 100 % dedication to their work. Are you thinking which leadership style would you choose to lead a team? Read ahead to know various leadership styles and how you plan to head your team.
Bureaucratic leadership Bureaucratic leaders stringently follow all the rules and the regulations of the organization and make sure that the staff also adheres to these rules. More formal, business-like attitude is expected between the employer and the employees. This style of leadership is very effective when the staff has to work with toxic and harmful substances, hazardous machines or at dangerous heights. But, too many rules can hamper the employees' creativity and lead to a barrier in the communication.
Charismatic leadership Charismatic leaders are those who grill a lot of positivity and enthusiasm in the team. They play an instrumental role in encouraging and motivating the team members in order to deliver their best to the team. They instill a lot of confidence in their team members. Moreover, they carry a lot of responsibility on their shoulders and are directly responsible for the success of their team.
Autocratic leadership In Autocratic leadership, leaders seem to have full control and power over their team members. There is no scope of any input or suggestions from any of the team members. Hence, this lowers down the self-confidence of the team members and also results in high staff turnover and high level of absenteeism. This type of leadership is sure to make employees tense, resentful and fearful. But, it assures quick and fast decision making.
Laissez-faire leadership The Laissez-fair leadership gives full freedom to the employees to work in their style. This type of leadership can be effective when you are expected to take certain creative decisions. But, this style is most apt to use when the employees are highly skilled and well-experienced.
Democratic leadership or participative leadership In democratic leadership, leaders before taking the final decision to consult all the members of the teams. They welcome feedback on any of their major issues or decisions. Hence, it increases job satisfaction among the employees and motivates them to work hard for the team and deliver good results. But, this kind of leadership can consume ample time in making decisions as the participation of all the team members is involved.
After having an idea of the leadership styles, its time for you to choose as to how you would like to lead your team and get the best results from your team members.