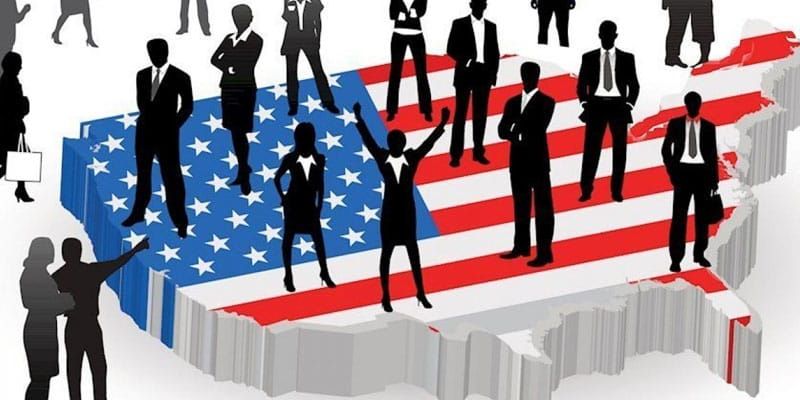 The United States of America has the strongest economy of the world and for many people migrating to the USA is quite a big dream. Since, the USA jobs market is huge, diverse and people are free to work wherever and whatever field they want. Hence, people have settled here from different corners of the world. In the recent past years, the USA has become a prime destination for those students who are entering the next phase of growth and also for employees who are looking for a career change. The USA economy and its business friendly policies have encouraged giants like Google, Microsoft, Amazon, and Facebook to set up their office spaces in this nation.
However, working professionals in any sector have various things to keep in mind before settling in any country such as a job security, salary, work permits, quality of life, safety, social security, taxes, and other benefits while considering USA jobs. Other things to be considered are commuting time, walkability, comfortable public transit, affordability, entertainment options, cultural attractions, low crime, and access to places like grocery stores and medical facilities. The United States of America is a developed nation and people living here usually have a sophisticated lifestyle and high standards. Hence, they tend to have a high average salary in comparison to the global average.
Online Job websites have completely changed the job seeking game and hiring process altogether. Nowadays, job seekers can easily search using online job websites to find job profiles that best fit their career pathway. With the help of the technology, job portals are boosting a person's job seeking efforts and company's hiring process. The process of searching getting a job has become much easier and faster due to internet.
Jobs in the USA market are changing its structure and needs due to new technologies and innovations. The USA job market has the best high paying and best jobs in Health Care, business, technology, and also the jobs to apply without a degree. It is essential to become familiar with the USA job market and get a better understanding of big and important sectors and companies. The sectors like service, education and health are continuously booming. Altogether these sectors are called TIMES of USA which stands for the telecommunication sector, IT, multimedia, entertainment and security services.
A list of the most in-demand and highest paying job roles under each category in The USA are :
Best-Paying Jobs are Anesthesiologist, Surgeon, Dental Surgeon, Obstetrician and Gynecologist, Orthodontist
Best Business Jobs are Statistician, Medical and Health Services Manager, Project Manager, Mathematician, Operations Research Analyst, Financial Manager, Strategy Manager.
Best Technology Jobs are Software Developer, IT Manager, mobile developer, Web Developer, Database administrator, Information security analyst, Engineers.
Best healthcare support jobs are Dental hygienist, Genetic counselor, Physician therapist analyst, Home health aide and Diagnostic medical sonographer
Some of the USA jobs without a degree are Personal care aid, Medical assistant, Groundskeeper, Patrol officer, executive assistant, Sales representative, Electrician and Wind turbine technician.
These are the thorough details of extensive aspects related to different types of jobs in the USA along with roles and requirements. You should do some extra probe about market trends and also about the company you are planning to apply for. This will help you in applying for the right Job at the right time and you can secure your position in that particular company. But do make sure that you have all the qualities, certificates and permits that are required to opt jobs in the USA.
Hence, we can conclude that The United States of America is popular for being the land of endless opportunities and the diverse job market also give chance to many people to find their dream job.