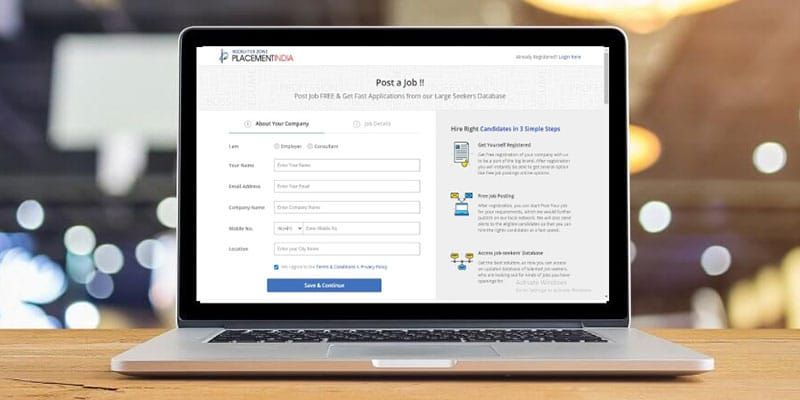 Today we are living in a dynamic world where we have come very close to the fluid virtual world. Today, obtaining a skill is not that difficult and we can easily acquire any skill per se in online courses. Likewise, we can also search jobs online. There are various online websites where we can open our account and start our job searches easily and swiftly.
Things To Check Before Applying
Getting a job online can be easy if one follows the key rules and keeps his ears and eyes open. Here are certain things that should be looked for:
The Job Post - The quality of the job post should be checked at first. These Free job advertising sites have multiple job opportunities and one should filter out the authenticate ones only out of those.
The job title - The Job title should be checked thoroughly and it should be intercepted well. If the wrong job title is selected then there is a high change of not getting a chance in the very first place. Thus this portion should be checked properly.
The recruiter's name - Knowing the recruiter's name gives you and edge over others because you can address that person by his/her name and as far as human psychology is concerned people like to get called by their name by strangers.
Instructions for applying - all instructions are rolled out before the applicants and the applicants are supposed to follow these instructions and apply only if all the key skills are fulfilled then only the application will be selected.
customising the Resume - one should create his/her resumes in such a way that it can be used for more than one job application with different key skill requirements. If that is not possible then it different Resumes will have to be created according to the company requirements.
The actual Credentials : there are several skills that we have that cannot be used in a job profile. Hence it should be customised and only the required credentials should be added for the skills that are required. This will enhance the chance of getting the Resume being selected.
These are certain things that can give edge to someone over others. Before starting off it should be noticed that how smart people do their work. How successful people customise their resumes and advice should also be taken from those people as they will be able to share their real journey. Besides no person should be trusted just like that. All authenticate documents should be checked and gone through very carefully. This will help to not get cheated so easily.