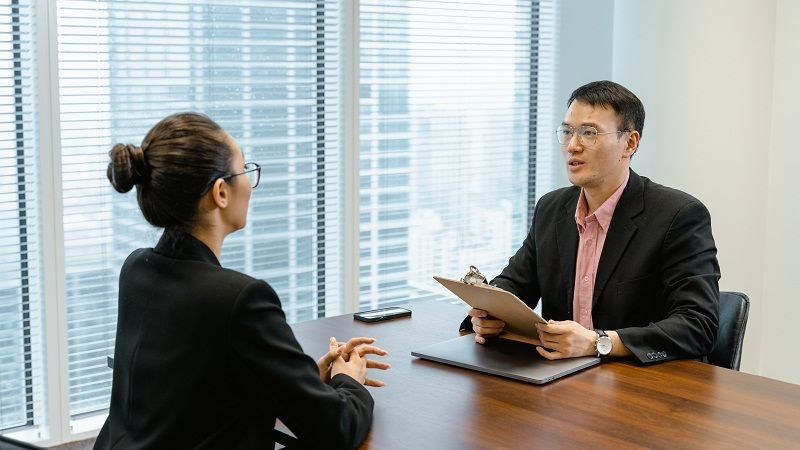 The advent of technology has ushered in a radical transition in the way employers find, attract, and recruit talent. Conventionally, employers invested a lot of time, money, and energy in posting job ads, scanning through the applicant resumes and screening candidates through several rounds of interviews to find the best talent. Now, they can get all of this done in less time, less energy, and obviously less money with the help of online recruitment agencies.
Online recruitment agencies have a well-organized database of job seekers and offer a refined list of eligible candidates to the employers based on their manpower needs. These agencies are creating a host of new opportunities for the employers. They are not just assisting them in fulfilling their staffing needs in a cost-effective manner but also saving them a lot of time and energy. Not just that; there are a host of other things that online recruitment agencies are that are proving a boon for the employers. Read on to find out.
Fulfill Bulk Requirements
Recruitment agencies maintain a large database of recruiters and job seekers alike. They are capable of handling every requirement of the employers even bulk requirements. Online placement agencies have an access to a large applicant pool of job seekers spread across the globe. They can easily fulfill any bulk requirement of the employers in a short time. Whether they require bulk candidates in the same profile or different profiles, online recruitment agents can provide employers with exact same manpower quickly. Not just their large database, they also go through online job portals, social media platforms, job boards etc., to fetch the right talent in any quantity in a short time.
Cut Down Cost Of Recruitment
There are a number of steps in the recruiting process like resume search, screening, job posting etc., that attract a lot of charges and service fees. By taking the services of online recruitment agencies, employers can cut down the cost of recruitment by manifolds. They can hire the recruitment agencies at a given fee and they would perform all the other tasks like job posting, resume search, screening, talent acquisition, holding interviews etc., to fetch the best talent. The online recruitment agencies are equipped with a number of automated systems and software that help them provide all these services at a lower cost.
Find Talent In Far-Off Places
Finding the right talent can be a daunting task for the employers, especially when it is for a very specific profile. Online recruitment agencies have access to the database of job seekers tucked away in far-off places and can easily fish them out to cater the employer requirement. Moreover, the online placement agencies can also tap on the passive talent who is already recruited somewhere else. Finding such talent can require a high investment of time, money, efforts, and various other resources from the employer's end but a recruitment firm can easily find talent even oceans apart with their automated and technologically-advanced systems.
Boost Job Ads Visibility
By hiring online recruitment agencies, employers not only get a hand at the top talent but they also increase the visibility of the job ads posted by the employer. Online recruitment agencies have connections with all the leading job portals and once an employer takes their services, their advertisements become visible on each one of the portals the agency is connected with. This also acts as a promotional activity as the job ads are visible to hundreds and thousands of job seekers visiting the job portals on a regular basis for their job search.
Increase The Efficiency
Online recruitment agencies make use of a number of tech-savvy tools and other software systems to minimize the job opening turnaround time. They help the employers in closing the job openings within the constrained parameters in the minimum duration. Employers can let the online recruitment agencies fish attract, and screen the best talent while they focus on other core operations in improving their business and organization functionalities. Indeed online recruitment agencies make the employers more efficient in closing job openings and catering the manpower needs of their company.
Whether it is about fulfilling bulk requirements, boosting job ads visibility, increasing employer efficiency, finding talent even in far-off places or simply cutting down the recruitment cost, online recruitment agencies are helping the employers in many ways. It is through these agencies that employers can fish out the best from the talent pool without investing time, energy, efforts or other resources.