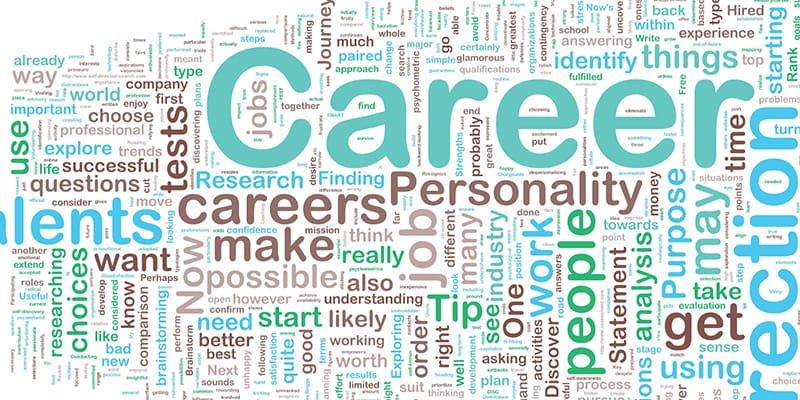 You might have come across the word "Job Placement Tests" and wondered what these test are for. To explain about these tests in general, they are instrumental in helping people discover about their career interests. There is a detailed measurement of your proficiency relating to a particular field determining your area of strength and weaknesses. These tests are generally used by the companies that try to establish your standing in a particular field.
Importance of the Job Placement Tests These tests can be instrumental in providing you with an idea of the kind of job that you may fit into according to your strengths, needs, abilities and goals. These job tests for job placement are of different types: career aptitude and personality test as Myers-Briggs Type Indicator (MBTI), Work Value Inventories and Skills Assessment.
Myers-Briggs Type Indicator The MBTI test is a good way to evaluate your personality, judging on the basis of four distinct categories which are: extroversion/introversion, sensing/intuition, judging/perceiving, thinking/feeling.
Skill Evaluations Your levels of skills acquired through instruction, practice and individual experience are established with the aid of the skill assessment there by, later matching them up with the different kind of work.
Work Value Inventories These work value inventories do the job of calculating your work preferences based on criteria like philanthropy, financial objectives, self confidence and social interaction.
Potential These varieties of job placement test highlight your quantitative and qualitative abilities.
Benefits The benefits of a Job Placement Test can be availed by someone who is choosing a major in college, joining a job for the first time or any one looking for a change in the career.
These Job Placement Tests are useful in finding out your area of interest and help you recognize your capabilities so that it becomes far easier for you select a profession. Once you are clear in your mind you can make a wise decision.