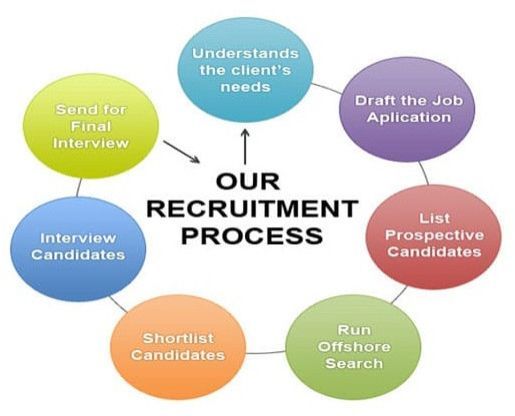 India has one of the world sought-after after Job Markets. With a booming economy and high economic growth, India is the place to be for prospective job seekers. The recruitment process in India is a very comprehensive one and caters to the diverse job market of the country. The objective of the recruitment process is to place the suitable candidate in the right job profile. The other important aspects, which the recruitment process includes, are identifying the vacancies, advertising the post or the candidate, short-listing, managing the response, preparing the job description and person specification, arranging interviews, conducting interviews, decision making, convey the decision and appointment action.
The recruitment process in India usually boils down to three important steps, which are Application Short Listing, Preliminary Assessment and Final Interview & Selection. In some cases, the recruitment process may also comprise of a written test, to judge the candidates on specific skills. However, the candidates' CV plays an important role in reaching out to the employers and making a favorable impression. The presentation of a CV should be in an organized and refined manner. The CV of a person speaks a lot about an individual and the person's mindset and attitude can be judged according to the CV. The next crucial phase of the recruitment process is the Personal interview round. The interview plays a very important part in gauging a candidate's personality and all the issues must be properly addressed.
The recruitment process must be just, transparent, and fair. The candidate must be informed about the selection or the rejection. In addition, the decision making process should not take very long to prevent the candidate from taking up some other job opportunity. The candidate must be explained the complete process of his appointment and all the details of the documents to be submitted.
Finally, only a fine recruitment agency will take care to make the recruitment process a hassle free one, therefore, it is imperative to zero in on an authentic recruitment agency.