Guidelines to Choosing The Right Data Entry Provider For Your Business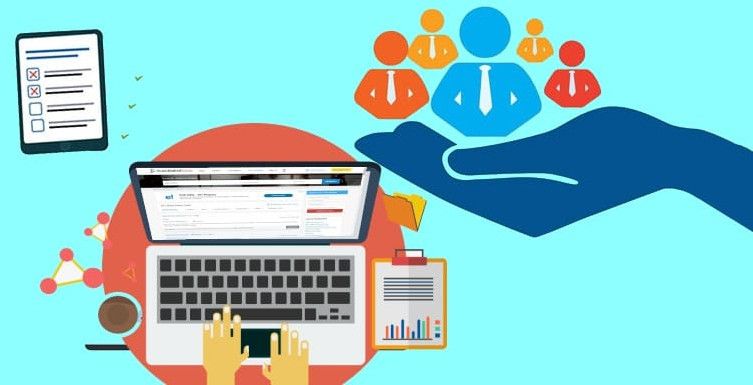 With digitalization, many companies are looking forward to outsourcing or hire an online data entry provider. The online data entry job provides professionals with flexibility in terms of location and working hours. Many young professionals are now opting for a freelance Online Data Entry Job. On the other hand, big and established companies are also looking forward to hiring skilled professionals for one-off projects to save operating costs.
Every business house requires professionals to handle the paramount of company data. The data entry provider aids in data management and keeping important documents and the necessary paperwork in a secure and organized way. By hiring a professional data entry Provider company\'s can get quality work performed in a systematic and organized way. Listed below are few guidelines for choosing the right data entry provider for your business.
Knowledge Of Data- Entry Software
It is a prerequisite skill that is a must for any data entry provider. Having a basic knowledge and training of data entry software and other operating systems will enable the professional to ease into the required job process. He or she should also possess good typing skills, and speed will enable them to complete the assigned work within the stipulated timeframe. You can come across various Data entry jobs in Vadodara on various online job portals that are looking forward to hiring experienced professionals for their business firm.

Data entry job requires investing long hours and is mundane work. If the professionals possess skills like patience and zeal for their job he or she will lose interest in their field. It will lead to low quality in terms of performance. Choosing a job candidate who is motivated and self-driven will allow you to get desired results for your company. These dedicated professionals can also perform well under tight deadlines and pressure as they do not get easily distracted.

Business establishment likes to hire experienced professionals due to high-quality work, efficiency, and accuracy in their performance. Although hiring experienced professionals can be a costly affair, but they provide attention to the smallest detail enabling the company to perform efficiently and cost-effectively through their quality work. These professionals are also mindful of safeguarding the company\'s essential data. Therefore, look for an experienced data entry provider for your company to get high-quality work.

Analytical skills can be an added asset for your company. Experienced professionals with analytical skills can help you to find solutions to cut operating costs for the company. These professionals can handle and process various applications that could be an advantage to the hiring company.

Flexibility And Learning New Skills
With time all businesses change in terms of their business model. Therefore, the data entry provider should be flexible to adapt to new changes in the company's business operation. Learning new skills or updating their skills is another desirable trait to look for in the job candidate as it allows growth for both the company and the professional ability.
The above-discussed guidelines will help you choose the right data entry professional for your business. Hiring qualified professionals will allow you to scale your business and help you to reach your business objectives. There are many job listing websites where you can post job ads to find qualified data entry providers for your company.
You can also hire a freelance data entry professional to outsource your data entry work. It will allow you to save resources and money as you do not have to train professionals. Choosing the right Data entry professional for your company will help you run your business successfully and help enhance your company's productivity.