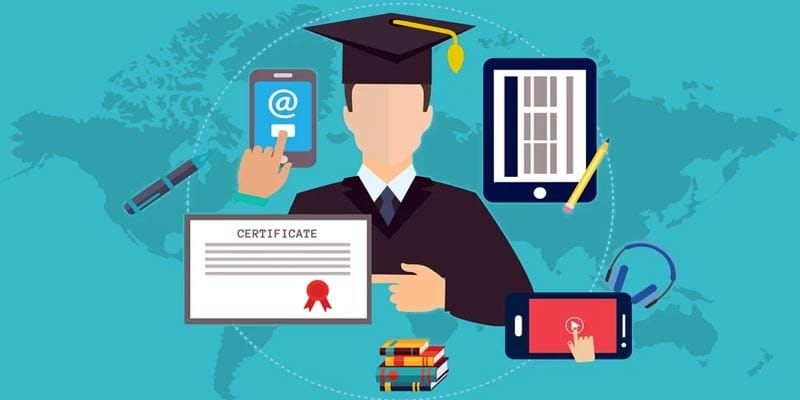 Many students and professionals often dream of International jobs and settle there for a lifetime. However, many people do not know how to get jobs abroad so that they get employed overseas.
Studying abroad is the fastest way to get International Job opportunities. To choose the right course and the right country for job opportunities plays a vital role in job opportunities. Even it is also a possibility that all the courses will not get you job opportunities abroad.

There are lots of global companies and ample opportunities are available everywhere. However, working abroad can sometimes limit your options. So you have to plan better in advance for details like visa, passport, etc.
Some of the reasons for which studying abroad is popular as non-availability of course, the better quality of education and better career prospects. You can hire an agency, work as a teacher, and many more ways to earn abroad. Here are some of the courses through which you can get jobs overseas.
Healthcare & Pharmacy :
With the increase in old age, the population healthcare sector is growing tremendously. These healthcare sectors include lots of professionals like dentists, nurses, pharmacists, and other related health professionals. There are lots of fields in healthcare sectors like primary health care, emergency services, and many more will be helpful for students for getting international job opportunities.
Engineering & Technology :
The engineering sector is a broader course that includes ample job opportunities abroad. The core engineering jobs have more demand than IT jobs. There are lots of infrastructure opportunities. For the development of any nation, lots of engineering jobs are in demand and plenty of employees are required for such opportunities. There are plenty of opportunities from civil engineering to the IT & Telecom industry.
Biotechnology :
In this digital era, biotechnology is quite high in demand such as big data, machine learning, renewable energy, etc. This biotechnology is becoming popular day by day and generating more employment for jobs abroad. In this field, you can get a hefty amount of salary after completing the course abroad.
Non-renewable energy generation :
Energy is necessary for the growth of any country and the energy generation industry will have a high impact on employment worldwide. Nowadays generation of renewable energy is in demand but it has a lesser impact as compared to conventional non-renewable energy. There is a huge demand for job opportunities in traditional energy like oil, gas, petrol, diesel, etc.
Agriculture & Food Technology :
The population of the world is increasing day by day and it has created the problem for food production. However, agricultural science is the only solution to this kind of problem. Due to the rapid growth of urbanization, lack of pure food led to a lot of problems and diseases. Due to improvement in food technology which gave rise to prepare easy food within less time. This technology also cares for safety, nutrition, and quality of food.
Thus, there is a huge demand for the need for food and such demand is fulfilled by packaged food with all the nutrients available in it. This creates huge job opportunities abroad. This will help you to gain lots of opportunities in various food processing industries.

Financial Services :
Finance plays a vital role in the growth of the economy and with a degree in finance, there are ample opportunities in financial markets. Economics and finance help you to develop a wide range of employment opportunities.
Hospitality & Tourism :
Traveling helps you to grow exponentially and helps you to meet new people and learn a lot of new things. So traveling leads to the hospitality and tourism sector which are growing day by day and it provides plenty of job opportunities. European and American countries attract lots of tourists every year and thus lots of permanent as well as seasonal job opportunities are fulfilled abroad.
Digital Media & Communications :
With the invention of the internet social media has played a vital role in media and communication. Therefore, you can take up the course of digital media and communication which results in good job opportunities for you.
Data Science :
Nowadays with the invention of artificial intelligence data science is popular along with machine learning and other ancillary courses. This has helped many companies in increasing their sales and thus it creates opportunities to a great extent.
There are a lot of graduates and undergraduates who miss out on job opportunities abroad due to their unawareness about the courses of such a country. You have to make research about the courses and also about the organization to get your dream job.
You have to keep in mind the above-mentioned courses so that you apply quickly and get good international jobs abroad. Before applying you have to make a bit of research about the agency through which you are going abroad.
As lots of fake overseas placement agency are available and are aware of them. Genuine placement agencies help you to get jobs abroad and get their commission from the organization and not from the candidate. S make proper inquiry of working visa, study visa, passport, and also about other services provided by the placement agency.